Dear Brothers and Sisters in Christ,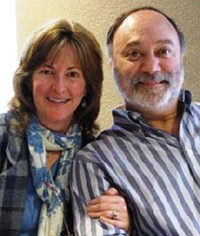 The month name "January" is from the Latin word janua, which means a door or window from which a person may look both ways—in and out, backward and forward. As we stand at the doorway into 2015, I find myself looking back with appreciation and forward with anticipation.
Looking back, I can't say I appreciate all that happened in 2014—we lost several dear friends, including Arnold Clauson, John Halford and Bernie Schnippert. Though I continue to mourn their passing, I thank God for the impact they had on GCI and on me personally. I appreciate their love, their relationships and their labor, which all will bear fruit for many years into the future. Though we will miss them, we're glad their suffering is over and they are now "at home with the Lord" (2 Corinthians 5:8). I know you join me in praising God for the victory over death that is ours in Christ.
I also want to express my deep appreciation for Dan Rogers who retired this past week. Dan has been our U.S. Church Administration and Development (CAD) director for 19 years. His legacy will live on for many years to come. I appreciate all he has given to GCI, and I appreciate our personal friendship.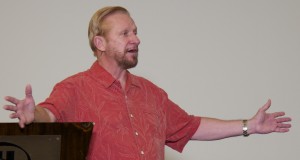 I also appreciate our new CAD director, Greg Williams, who with his wife Susan recently moved to Glendora. I'm looking forward to working with Greg on a regular basis.
Yes, looking back at 2014, there is much to appreciate. We have new pastors, new churches (including congregations that have joined us), new elders and ministry leaders. I also appreciate our U.S. Church Multiplication Ministries (CMM) team, which Randy Bloom has led for several years, building a foundation upon which we will build. Randy, who now serves as a U.S. regional pastor, has passed the baton of CMM leadership to Heber Ticas. I know we all appreciate what Randy has built and anticipate where Heber and his team will lead us in the future.
This brings me to looking forward into 2015 with great anticipation.
In the U.S., Greg Williams and his team will be implementing a new CAD structure that has six geographic regions. Each region is led by one of our regional pastors: Lorenzo Arroyo, Randy Bloom, Ted Johnston, Paul David (P.D.) Kurts, Mike Rasmussen and Rick Shallenberger. In serving the pastors within their respective regions, each RP will be assisted by a team of senior pastors.
Internationally, the new year will bring several new developments. I'll be sharing the good news in the next few months.
As we enter 2015, I extend personal thanks to all our pastors, elders and others serving our church membership. As the apostle Paul tells us, this is a noble work. Your faithfulness to our Lord and Savior is a delight to behold. I believe you all join me in looking forward with anticipation to what the Holy Spirit will be doing within our fellowship in the year ahead. I think it's going to be an exciting year! I pray God's blessings upon you all in the new year.
Appreciating and anticipating,
Joseph Tkach
PS: Thanks to all who sent me birthday cards (my birthday is in December)—I enjoyed every one of them!