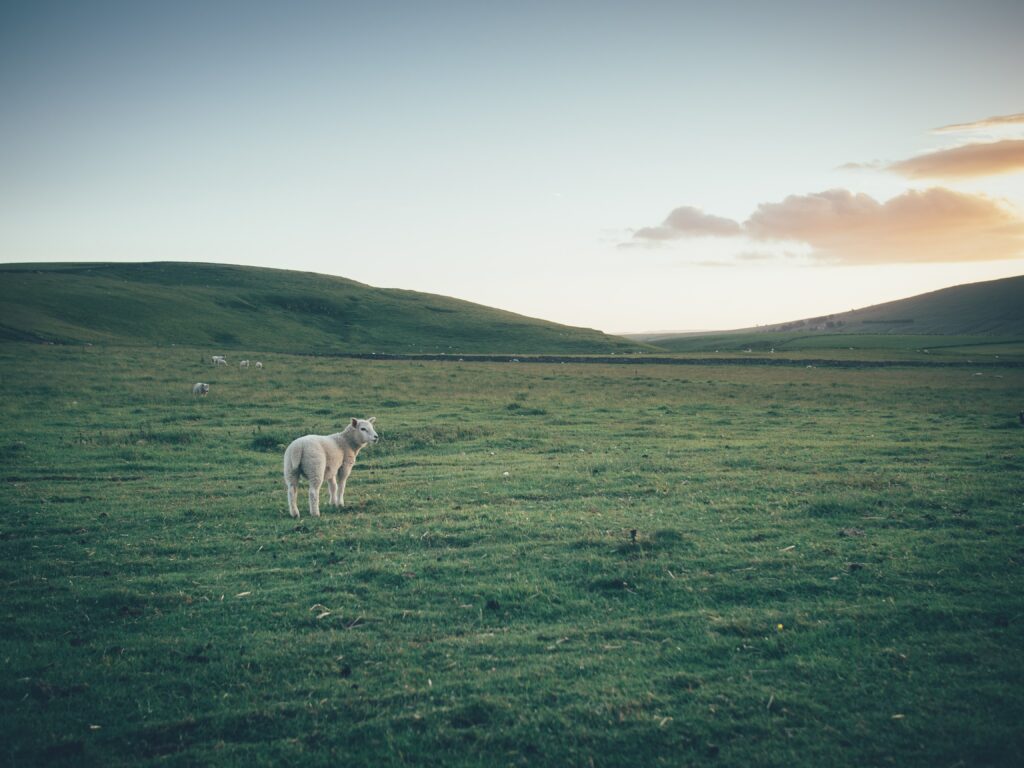 Luke 15:1-7
Now the tax collectors and sinners were all gathering around to hear Jesus. 2 But the Pharisees and the teachers of the law muttered, "This man welcomes sinners and eats with them."
3 Then Jesus told them this parable: 4 "Suppose one of you has a hundred sheep and loses one of them. Doesn't he leave the ninety-nine in the open country and go after the lost sheep until he finds it? 5 And when he finds it, he joyfully puts it on his shoulders 6 and goes home. Then he calls his friends and neighbors together and says, 'Rejoice with me; I have found my lost sheep.' 7 I tell you that in the same way there will be more rejoicing in heaven over one sinner who repents than over ninety-nine righteous persons who do not need to repent.
It is very easy for me to be "compelled by love" (GCI Theme for 2022) for my wife, for my two sons, and their families. In fact, it seems unnatural if I don't feel and express love for them. It isn't as easy to feel that same compelling love when dealing with broken people who are struggling through life.
In Luke 15:1-7, Jesus is challenged by the Pharisees and scribes because he is spending time with tax collectors and sinners. Jesus tells a story to make a point to those religious leaders. He tells them about a lost sheep and how the shepherd leaves the ninety-nine to go after the lost sheep. Jesus is comparing the tax collectors and sinners (all humanity) to a sheep that has wandered away from the flock. Most of us will have heard many sermons and other teachings about Jesus as the Good Shepherd who out of love leaves the ninety-nine to search for the lost sheep. I would like us to pause for a moment and consider that wandering sheep.
Having grown up on a farm/ranch in Wyoming, I have dealt with lost animals (cattle in our case). I've never experienced any of our cattle intentionally getting lost. In many cases, the animal wanders off looking for a fresh bite of grass. They don't notice they have walked off to potential danger. When it was time to feed or check the health of the cattle, we would notice that one was missing. We would search for that one to make sure they were not sick, injured, or attacked by predators.
The missing sheep (tax collectors, sinners, you and me) in Jesus' story did not intentionally get lost. The sheep simply followed the "good" grass – or curiosity at something that attracted their attention – a "shiny object" – away from the ninety-nine in the flock. As children of Adam, we wandered away to follow what appeared like good grass (remember Eve thinking the fruit looked good?), not realizing that we were opening ourselves to sin. Something sinful looked attractive and we followed it rather than looking to the Shepherd. Perhaps a "shiny object" took our attention away from God – job, spouse, latest prophetic insight, a pet theory about a biblical point, political point of view, or other aspect of life tempted us to stray. When we understand we have been reconciled through the life of Jesus, we not only will be drawn to remain with the Shepherd and the flock, but also be compelled by love to invite others to be reconciled to God through Jesus Christ.
We are all sheep prone to wander unless we are constantly keeping our eyes on the flock and the Shepherd. We are blessed with the Great Shepherd who is compelled by love to not only be aware of those who are missing, but to make every effort to draw them/us back to himself. The Shepherd is seeking each of us in the areas of our lives that are not yet like him.
Father, we thank you for the loving Shepherd in your Son, Jesus. May Your love grow in us, so we don't wander off to some distraction or seeking what we think is good. And may that love also grow in us so that we are compelled by Your love to reach out to those around us who have wandered away from You. We ask in the name of the Great Shepherd. Amen
By Glen A Weber
Central Region Support Member