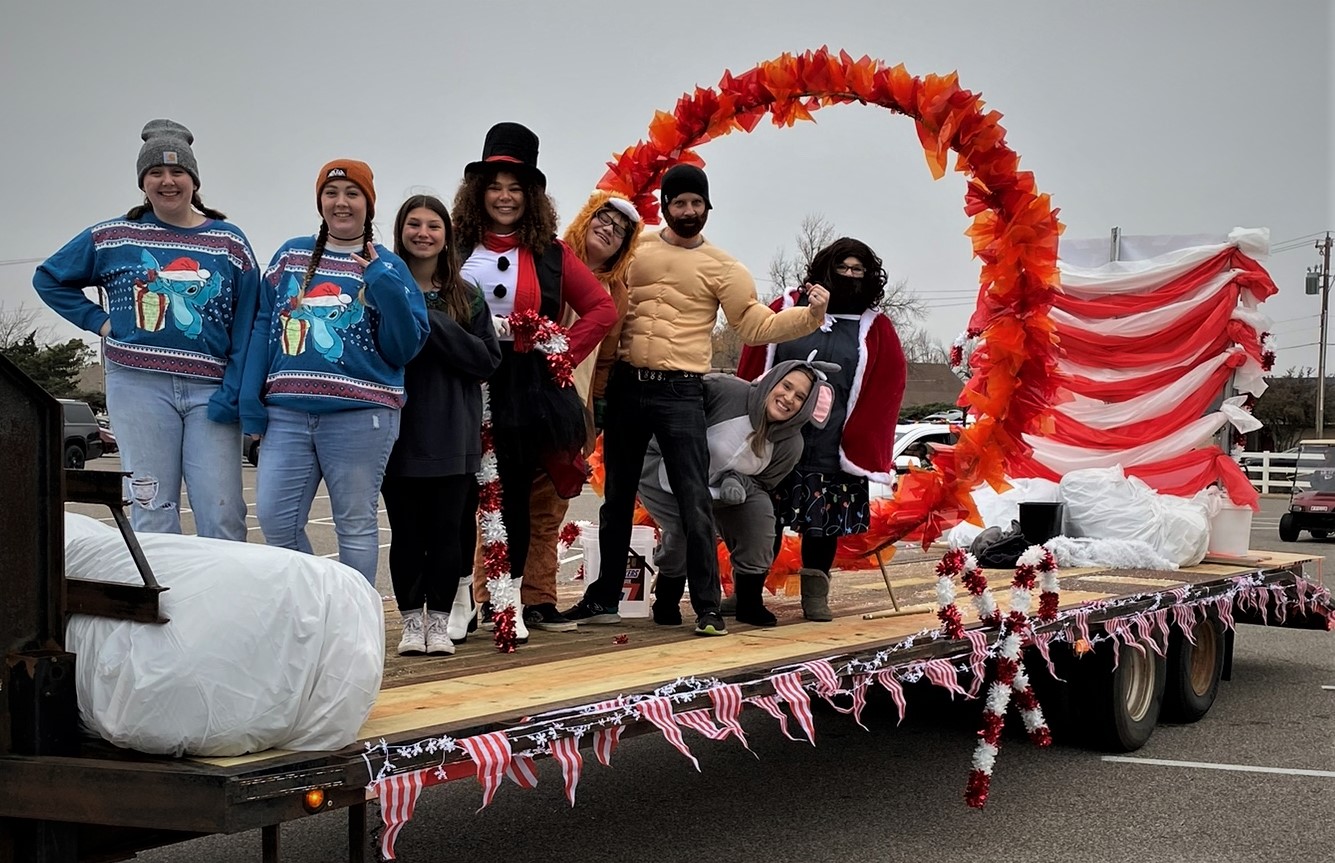 On December 11, GC Surrey Hills joined our neighbors and celebrated "A Very Surrey Christmas" by participating in the Christmas parade. There were floats, golf carts, 4 wheelers, and even a muscle car decked out for Christmas and spreading joy (and candy) throughout the neighborhood streets.
We saw more people sitting outside with their families to watch the parade than any other year so far! Our float theme was "The Greatest Snowman," a spin-off of the popular "The Greatest Showman" movie. The Love Avenue team did a great job getting the float together. Our resident cowboy, Cowboy Steve, provided us with a wonderful trailer and pulled us safely through the parade.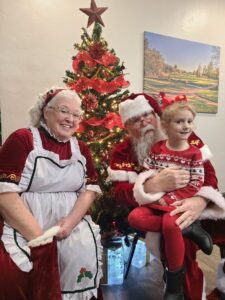 After the parade, we headed to the Golf Club where neighbors and the Lion's Club served free hot chocolate and cookies. It was sponsored by two neighborhood-owned businesses: Grounds 4 Compassion and A Latte Love Coffee House. We filled the club house, because this neighborhood loves to come together! We may need to start looking for a larger space for next year. Two of our amazing neighbors came to the clubhouse as Mr. & Mrs. Claus so that parents could get pictures.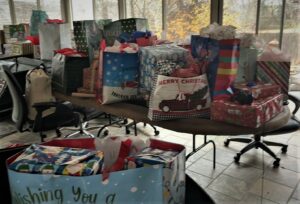 In addition, 48 children in our neighborhood were adopted by other neighbors for Christmas. The gifts piled in and were delivered to the kiddos before Christmas! Together, as neighbors, we wanted to make sure that each and every neighborhood kiddo had a VERY Merry Christmas.
The Spirit is moving throughout Surrey Hills, and we are SO blessed to be a part of what Jesus is doing. God's love is flowing throughout the neighborhood. What a gift it is to be in relationship with him and one another!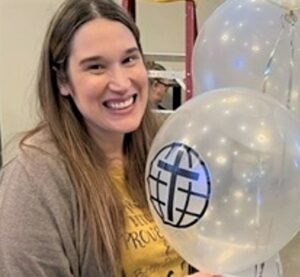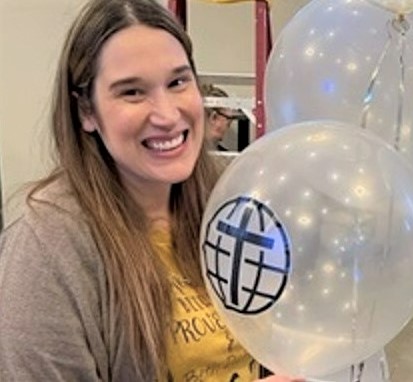 Ceeja Malmkar
Love Avenue Champion