We were saddened to learn that Deb Paz's aunt Elaine Vernon died following her lengthy battle with cancer. Here is an announcement and tribute to Elaine from her sons Bill and Rick Guthy who are shown with Elaine below.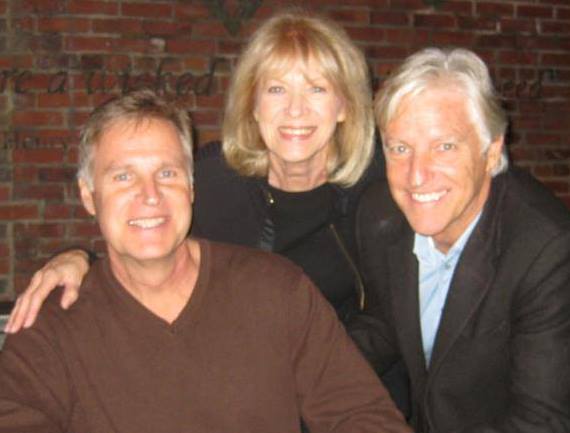 It is with enormous grief and sadness that we announce the passing of our Mom, Elaine Vernon. She was forever a beautiful guiding light and we will miss her so very much. We believe and know that she is in a far better place, smiling down on us with those very same beautiful, loving and caring eyes that radiated kindness, joy and hope to everyone that she came in contact with.
She was an amazing and unwavering example of love, generosity, humility, compassion and self sacrifice—always putting the needs of others ahead of her own. She never wavered in her faith in God, love of family and the golden rule. She leaves behind a beautiful and enduring legacy. Her life has truly blessed ours and we hope to carry on her extraordinary, life-long example. She definitely "walked the talk" and taught us that life is all about giving, serving and caring for others.
To honor Mom, we will be holding a celebration of life service at a future date. We want to thank each and every one of you for continued prayers and support at this time.