Here is a prayer request from GCI-Canada pastor Colin Lauchlan concerning his wife Sue. Colin pastors GCI churches in the London, Windsor and Sarnia areas of southwestern Ontario, Canada.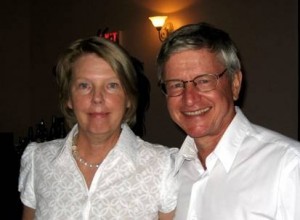 Sue went into the hospital on February 2 and was released following surgery on February 6. She suffered severe nausea and was unable to eat much, so the doctors upped her anti-nausea medication. This enabled her to start eating, which led to severe stomach cramps. She was readmitted to the hospital with a suspected bowel blockage. She was given a course of antibiotics and the problem cleared up. She was released from hospital on February 20. She is feeling a lot better, although she has lost a lot of weight.
We also got the pathology report back, which indicates that Sue's cancer has not spread and so she will not require follow-up chemotherapy or radiation. We are very thankful for that.
Cards may be sent to:
Colin and Sue Lauchlan
90 Westridge Road
London, ONT N6K 3R7
CANADA