Two of GCI's congregations in New York City recently teamed up to hold a "Feed Your Mind, Body, and Soul" prayer breakfast as an outreach to the Queens community nearby the meeting place of GCI's congregation in Queens. About 100 people attended with about 25% of these being visitors.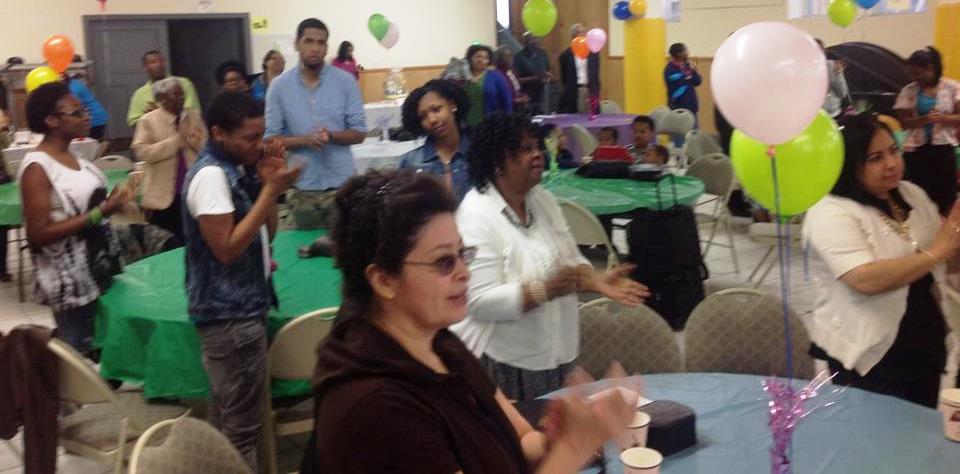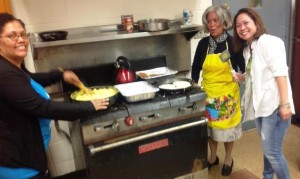 The event was organized by the women's ministries of GCI's Queens and Manhattan congregations. The event focused on community prayer and community health. A breakfast was served featuring healthy food choices prepared by members. Prayers for healing, wellness and stress management were offered. Medical professionals from the congregations provided free blood pressure screening.
The guest speaker at the event was Dr. John Clarke, Administrative Medical Director and Medical Review Officer for ConEdison, and a member of the Queens congregation. His presentation, "Taking Care of God's Temple, Your Body," focused on healthy living and longevity in terms of our walk with Christ.
John Newsom, the lead pastor of both congregations, provided a brief message about the role in our lives of praying together. "God invites us into his inner life through his prayer and our prayer in the Spirit," he said. Other members gave moving testimonies on the role of prayer in healing and transformation in their lives. Young members led worship. At the conclusion of the event, all those present joined hands in singing "I Need You to Survive," symbolizing the divine foundation of unity that praying together brings.