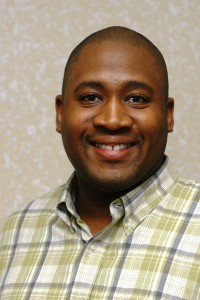 Dishon Mills, who pastors GCI congregations in the Boston, Massachusetts area, will be having oral surgery on April 13 to address a growth in the bone below the gum line that is pushing on a wisdom tooth and thus weakening the jaw and causing a good deal of pain.
If the surgery goes well, he will resume his duties a day or two after surgery and resume a normal diet in 4-6 weeks. However, there are three potential complications: 1) the surgery could sever the nerve leaving him with permanent numbness in part of his lip (highly possible); 2) his jawbone could break, resulting in his jaw needing to be wired shut for 4-6 weeks (possible); and 3) the cyst could contain cancer cells necessitating multiple dramatic surgeries (unlikely).
Dishon is trusting God for the outcome, and asks for prayer that the surgery and recovery will proceed without complications.
Cards may be sent to:
Dishon Mills
2 Junior Terrace
Randolph, MA 02368-5137