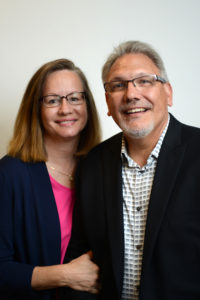 Dear GCI Family and Friends,
The GCI National Advisory Council for Diversity, Equity, and Inclusion (U.S.) has been doing good work for our denomination. For this month's presidential letter, I have invited the Council's co-facilitator Jeff Broadnax to give us a timely update. (Dishon Mills is the other facilitator.) Much of the Council's work is done behind the scenes, so it is appropriate to provide an overview of their focus and list the action steps that have been taken. I thank Jeff, Dishon, and the Council for helping us tackle the societal challenges that easily divide. They do this with the posture of beginning with Jesus, seeing Jesus in the process and knowing that all things wrap up in him. Jesus is truly the one agenda.
Greg
---
Pentecost represents God's intentional declaration of racial, ethnic, gender, and generational diversity and inclusion within his kingdom mission. The church celebrated Pentecost last month so it is timely to give an update from the GCI National Advisory Council on Diversity, Equity, and Inclusion in the U.S.
We continue seeking the Lord's discernment for ways GCI can reflect the unity and diversity of the Triune God in a fractured nation. In the U.S., the racial, religious, socio-political divisions have metastasized both in our citizens and within the Body of Christ to the point that even the terms diversity, equity, and inclusion (DEI) create inner conflict for many. Some in GCI have wondered if the denomination has become political or taken our eyes off Christ to embrace a secular agenda by using DEI language.
The answer to all those concerns is a resounding NO! The Council has only one agenda, his name is Jesus! But Scripture does charge believers to be awake and have the eyes of their hearts spiritually enlightened (Eph. 1:17-19).
God's desire in Jesus' reconciling work is to end the hostility of "us vs them" thinking, and be committed to making this message known through the church (Eph. 2:15b-16, 3:10).
To that end, here are highlights of what the Council has been up to since 2020.
Read More