Dear Brothers and Sisters in Christ,
Caribbean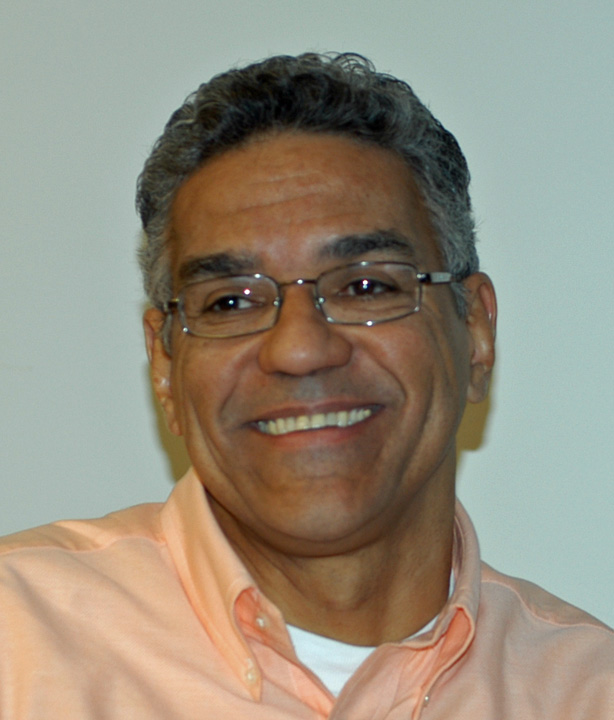 From Charles Fleming:
In Grenada, the government invites different pastors to do a 10-minute devotional with the Cabinet. They recently asked our Aaron Marshall to lead the devotion. He spoke on Romans 13:1-7 and assured them that God is for them and wants them to succeed. So much so that he instructs his people to respect government leaders and support them. Aaron then went on to encourage the Cabinet to take their responsibilities seriously and not to do anything that would shame them or undermine their opportunity to serve the people of Grenada. Talk about an insightful message!

In Jamaica, our congregation in Christian Pen serves the surrounding community by conducting funerals for any who request it. Recently a goat farmer in the area was killed and the family and a government Ministry asked to have the funeral at our church. The deceased happened to be someone the Prime Minister had helped and so the PM attended the funeral.

Afterwards, the Ministry that organized the funeral was so impressed with the working relationship they had with Leroy Joiles and the leadership team that they called to thank them.

It turns out that that is the Ministry we will have to apply to when we want to negotiate the purchase of the land we presently lease. Is the Lord "setting us up" with some good relationships for that time? Walking through life with Jesus is a fascinating journey – always new opportunities to go with the new mercies we experience daily.
---
SEP SoCal

Mark & Anne Stapleton report the successful completion of SEP So Cal, which was held July 5-11 at Cedar Lake Camp in the majestic San Bernardino Mountains of Southern California. Seventy-four staff served 187 campers. The theme was "Oasis." Ann wrote:
The primary focus of our teaching was to let campers and staffers know that God loves them and created them to be in a deep, loving and abiding relationship with him. We talked about the many "mirages" that hinder understanding of the true Oasis—one being the mirage of a perceived separation from God. We emphasized that the Father loves and accepts all people, and as we abide in the Father's love and drink in of the Living Water, he creates for us an Oasis of life-giving fruit in our lives so that others can come taste and see that the Lord is good.
---
Angola
Mission Developer Kalengule Kaoma recently visited our congregation in Luanda, Angola. He wrote:
Pastor Oliveira Kitambala met me at the airport and we visited our three congregations in Angola. On Saturday June 27, and Sunday morning I spent time together with twenty leaders from our three congregations in Angola.

.
During church service on Sunday, we had an added joy when three deacons were ordained to assist Pastor Oliveira in Golf SAPU, which is the main congregation in Luanda. Jean Rene Kamiaka's praise band also graced the occasion with vibrant music.
Here are Angolan congregation statistics:

Golf SAPU (Luanda) has 30 baptised members, 7 prospective members, and 15 teens and children (52 av. Attendance)
Estalagem de Viana – 6 adults, 4 teens, and 5 children (15)
Huambo Province – 22 adults, 4 teens and 7 children (33).

Unemployment in Angola has also affected some of our members. To assist some members, Pastor Oliveira and his leadership team in Luanda put aside some funds to help the youth with self employment. Heritie Mbaki runs a barber shop. Antonio Compani owns a tuck shop [a shop that sells sweets and snacks near a school] at Pastor Oliveira's school where enrollment is 720 pupils. Armando Gamondele has established a mobile phone shop where he sells phone chargers, phones, and phone accessories. As always, there was a request to spend more time.
---
Africa

Gary and Wendy Moore
Gary Moore wrote:
Wendy, Kylie and I will be leaving for South Africa Tuesday evening, July 21, returning Monday August 24. Three seminars are planned for the three major centers – Johannesburg, Cape Town and Durban. I will be relaying to the ministry and membership there some of the key concepts that were so effectively passed along to us by Gary and Cathy Deddo at our recent conference in Edmonton. I would appreciate prayers for our safety, as well as for God's inspiration on these seminar presentations. In addition, I'll be serving as the denominational representative at their board meeting, and traveling to Botswana to visit our congregation there.
---
Penticton fall retreat
"Early bird" registration for the fall retreat in Penticton has been extended to the end of July. Information and the registration form are available on the Canadian national website (www.wcg.ca).
---
Prayer requests and updates
Pastor Alan Redmond requested prayers for Pastor Steve Posiak and retired pastor Bob Morton, whose homes are threatened by fires in the Kelowna area of British Columbia, Canada. Both are under evacuation alert, and their cars are packed and ready to go.
Melba Leontine sent this request for prayer for our mission team in the Bahamas:
This summer, a few congregations (led by Mike and Janet Morrison of NewLife Fellowship and Steve and Gloria Brooks of the LA church) sent a Mission Team of 20 people to the Bahamas to minister to Haitian Refugee children. On their first two days, they have encountered heavy rains, lightning and thunder. Weather is hot and humid. The group has been having difficulty sleeping at night due to the heat, noise of thunder and flying termites. Brownouts are common. The group will be teaching Haitian and Bahamian children though a Vacation Bible School program. There is a lot of interest in the Haitian community to participate, and it is a great opportunity to share the gospel of Christ to them.

Please pray for good weather, good health for our missionaries and success in their mission to share the gospel.

Remember that prayer is the battleground where we fight the good fight of faith. Let's encourage everyone to join together in prayer, for we belong to Christ, and by the Spirit it is in Christ that we pray. Prayer and other spiritual activities help keep our hearts in tune with God and remind us of who we are in Christ. He is our all in all, and in him we are eternally beloved of the Father and blessed to share his good news with others.
Love from my family to yours,
Joseph Tkach
---