Dear Brothers and Sisters in Christ,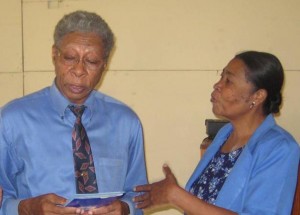 A few minutes ago, District Superintendent Larry Hinkle sent this update to Caribbean Mission Developer Charles Fleming regarding our Haitian Pastor, Joseph Franklin and our Haitian members.
I just received a call from Mr. Franklin. He said he wasn't able to reach you, so called me. He says that he and his family are safe, except for a cousin who works in government ministry and is still under the debris of that collapsed building. He has another friend who works for the Board of Education who is also still under the debris. He spent three hours walking the streets of Port-au-Prince and said that it is every bit as bad as what we see on TV. He said the country is falling apart. One church family who lost their home is staying with him. Fortunately, the school received only slight damage–a separation wall fell down. He is working on a plan to help as many people as possible. In spite of it all he is in good spirits and is looking forward to coming to the International Conference in July.

Blessings.
Larry
We are deeply thankful for God's mercy and provision. Please continue praying for our members there and for entire region as the aftershocks continue and rescue efforts get into full swing.
Congregations and individual members who would like to help may donate to the GCI Disaster Relief Fund. The Fund was established to help with costs of emergency member needs in the wake of such disasters. These costs include such items as food, water, clothing, and temporary housing, as well as temporary local pastoral salary expenses and other emergency local church expenses. The Fund is coordinated by regional leaders and local pastors in the affected areas. Since Grace Communion International is a non-profit organization, donations to the Disaster Relief Fund are tax-deductible in the United States. If more donations are received into this fund than can be used effectively at the time, the excess is to be held ready to assist with future disaster needs.
Donations can be made online at our website at www.wcg.org/DisasterDonation.asp or for those who would prefer to mail a check, the address is:
Disaster Relief Fund
Grace Communion International
PO Box 5005
Glendora, CA 91740
---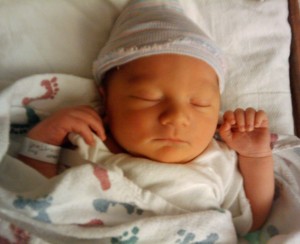 Despite calamity and tragedy, the blessing of new life continues. Grandpa Terry and Grandma Nancy Akers joyfully announce the birth of Alexander Julian Soto on January 10. Mom Ashley and Dad Mayo are doing fine.
---
GenMin Camps
From Ted Johnston:
Frederick Moore's report on Souled Out camp in Memphis concludes our GenMin camps for 2009. And thanks to all GenMin camp and event directors and leaders for your sacrificial service in helping kids know and journey with Jesus and our congregations grow as cross-generational, cross-cultural outposts of the Father's kingdom.
Souled Out was a tremendous success. We went through "higher ground" and beyond the "mountaintop" to reach "new heights" as we "crossed borders" to reach the "gateway" of the Lord for whom we were Souled Out. Okay, so I've had my fun now.

Anyway, although the temperature was frigid outside (coldest temps in Memphis in 20 years), there was nothing but exuberant warmth inside. Twenty-six teen campers were served by 24 staffers for four days and three nights of fellowship and fun. Our guest chaplain, Jeff Broadnax, gave inspiring youth-friendly messages that led many of the youth to thoughtful introspection. I've read several of their Facebook statuses and the effect that this camp had on their hearts is readily apparent. Also on hand to give a message and add to the experience was Anthony Rice.

One teen asked for prayer as he became poignantly aware of the love that Jesus has expressed toward him. Besides chapel and other activities, one of the highlights was the '80s style dance.

Before camp began, young adults and teens were able to partake in a Journey with the Master workshop conducted by Anthony Mullins. It helped set the stage as Jennifer Moore followed up with camp specific training. We're already excitedly planning for next year (which is really later this year). That's Dec. 30, 2010, through Jan. 2, 2011, when we will once again start the New Year Souled Out!
---
Crossing Borders Mission Trip
From Lee Berger: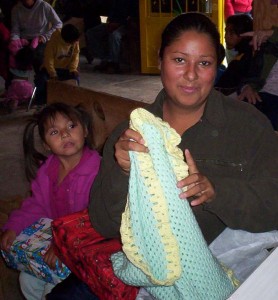 Twenty-one of us from Texas, Colorado and the Washington, D.C., area participated. Our first stop was at a church in a "pallet city" on the outskirts of Nuevo Laredo. We joined with a local pastor in visiting children and parents, playing games, leading a sing-a-long of Christmas music and distributing shoeboxes full of useful and fun gifts for the children. It brought tears to the eyes of both the givers and receivers when we gave the mothers some lovely blankets that had been knitted and crocheted by ladies from the Fort Worth, Texas, GCI congregation.

We then traveled to the local pastor's second church, visiting the people and distributing shoebox gifts. For many of the children, these small gifts may be the only new items of any kind they'll get during the year. Our final stop was at a children's home for abused and abandoned children. We cooked dinner for the group, watched spiritual dramas, treated them to craft projects, sang songs, distributed shoebox gifts, and spent time laughing with, hugging and holding the lovable children. We have visited this home many times over the years, but each visit brings new joy along with the prayer, "Come, Lord Jesus."

Crossing Borders is a camp/mission ministry of Generations Ministries of Grace Communion International. The camp motto is "Crossing national, cultural and personal borders with the Good News of Jesus Christ." Whether for our week-long summer camp or our mini-mission winter trip, we invite you and your friends to participate in a life-transforming experience. We welcome anyone from youth to seniors, and we love to see families share this experience together. For more details, go to www.cbmission.org or call 903-746-4463.
---
Church Next Training Schedule for 2010
Church-Next Training is Trinitarian-based and designed to introduce pastors and other ministry leaders to the key principles and processes for starting healthy new congregations in GCI.
This year Church-Next Training will be conducted in two sessions at two locations.
• Part 1 – April 8-10, 2010 (Tipp City, OH)
• Part 2 – September 9-11, 2010 (Staten Island, NY)
Materials discussed in Part 1 will not be duplicated in Part 2. Both sessions combine to provide the entire training experience. The time between the two parts is to be used to apply lessons learned.
Church-Next Training is for pastors, ministry leaders and members working together for church health and renewal. It is also for young and emerging ministry leaders.
Church-Next Training includes:
• Trinitarian principles and practices for participating in Jesus' mission to the world
• Church planting values
• Characteristics of church start leaders
• Clarifying and communicating your vision for starting a new church
• Identifying a focus group or community
• Developing a church planting team
• Developing culturally relevant ministries and worship services
• Trinitarian-based evangelism, gathering people … and more
For more information and to register visit cmm.gci.org or contact Randy Bloom at Randy.Bloom@gci.org.
---
Prayer Requests and Updates
Pastor George Affeldt of our Sioux Falls, South Dakota, congregation asked for prayer for his wife, Jackie, who was taken to the emergency room last week with vomiting, dizziness and chest pains. George said that the vomiting has stopped but the other symptoms remain. The cause is still unknown and they are awaiting test results.
Cards may be sent to:
George and Jackie Affeldt
508 N Marquette Ave
Sioux Falls, SD 57110-5736
---
Pastor Dave and Hinke Gilbert of our Philadelphia and Allentown, Pennsylvania, congregations request prayer for their 19-year-old son, Nathan, who is still in the hospital after surgery for a ruptured appendix. Dave wrote:
Nate called early this morning and said he's not been able to urinate since last night's appendectomy. He really doesn't want to have a catheter, so please pray the "plumbing" starts to work right away. The surgeon told us that his appendix had ruptured by the time he'd gotten "in there." He said Nate will probably need to be hospitalized for at least five days so they can pump him full of antibiotics and monitor for infection. We appreciate every one of your prayers for him.

Nate is going to be 19 in July and is a senior at Palisades High School. He has been working at Grandview Hospital as an orderly for a couple of months now, and it was heartening to see that almost everybody who was working with knew him and seemed to appreciate him. The nurse in the recovery room mentioned how it was so nice to have an orderly come right away whenever she called for him. All were sympathetic and encouraging to him. As many of you know, Nate would like to become a doctor in the future. I'm sure his experience will help him develop even greater compassion for those he deals with in the future.

We know he is going to get exceptional care and we know your prayers and encouragement will greatly help at this time.
Cards can be sent to:
Nathan Gilbert
c/o Grandview Hospital
700 Lawn Avenue
Sellersville, PA 18960.
---
Pastor Walter Deptula of our Lufkin, Texas, congregation sent this update on the health of our co-pastor Kenn Allbright:
I last reported that Kenn was diagnosed with Myasthenia Gravis. This diagnosis turned out to be premature. After several weeks of more tests he has been finally diagnosed with Large Cell Lymphoma and is currently in the M.D. Anderson cancer center in Houston receiving chemotherapy and intensive physical therapy. He had lost some of the use of his legs but is slowly and steadily improving.

Kenn is very appreciative of our prayers, the cards and phone calls of encouagement he has received.
Cards can be sent to:
Kenn Allbright
550 Club Dr. Suite 215
Montgomery TX 77316-3190
Remember that prayer is the battleground where we fight the good fight of faith. Let's encourage everyone to join together in prayer, for we belong to Christ, and by the Spirit it is in Christ that we pray. Prayer and other spiritual activities help keep our hearts in tune with God and remind us of who we are in Christ. He is our all in all, and in him we are eternally beloved of the Father and blessed to share his good news with others.
Love from my family to yours,
Joseph Tkach
---