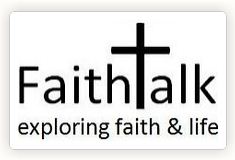 GCI in the United States advocates the formation of evangelistic small groups referred to as FaithTalk groups. The CAD Ministry Development Team provides online training and resourcing for these groups (go to http://faithtalkgroups.blogspot.com/). The following report is from Tom Kennebeck, pastor of GCI's Northland Community Church in Orr, MN. Tom reports on the FaithTalk group recently launched as an outreach of his congregation.
Our faith talk group of three plus myself started after one of the group came to visit our church one Sunday. He was interested in growing deeper with God. We got together after church at our home for a time of caring and sharing. Over the next several weeks we continued to meet at my home for an hour or so in a mentoring relationship. We discussed Luke 15 as well as The Parable of the Dancing God by Baxter Kruger.
Shortly thereafter I met two other young adults about the same age who wanted to connect with a "safe" group. It was interesting to find out how much they all had in common and how they were able to share with one another. Our meetings include general discussion about life challenges in relation to their faith walk. We have been meeting for several weeks and the group members continue to experience personal sharing, growing and caring for one another.
One of the group members attends our church regularly when he doesn't have to work. The other two have attended on occasion. One comes from a non-Christian background, the other from a stable churched family but has been disconnected for a while and wants to reconnect with God.
I believe and pray that everyone within the group will come to a better understand that in Christ that are beloved children of the Father. I also believe and pray that they will eventually join in fellowship with the local church, and that some of them will play a role in starting other Faith-talk groups.