Anthony Mullins who leads GCI Generations Ministries (GenMin) camps and mission trips, submitted the following report.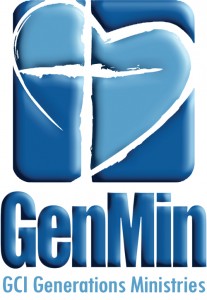 2011 was a fruitful year! Through the devoted work of 811 volunteer staff we conducted 16 camps and eight short-term mission trips. Through these events we were blessed to join with Jesus in touching the lives of 1098 teens and 1609 children.
Though the numbers in our camps were down a bit, the numbers in our mission trips were up. We thus experienced significant growth overall, despite the weak economy. We are grateful for this growth, but above all, we rejoice that the lives of campers and staff are being transformed. In that regard, it is our experience that one of the primary benefits of our camps and mission trips is in serving as "incubators" for the development of new (and often young) mission-minded GCI leaders.
On behalf of GenMin, I want to thank all our volunteers, and also the members who give their support and prayers. Thanks also to the congregations that 'loan' their leaders, that provide scholarships to campers and missionaries, and that, as a congregation, donate to the GC Next Domestic Mission Fund, which helps to fund these events. For more information about how congregations can support GenMin, go to http://genmin.gci.org/donate.htm.