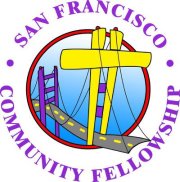 San Francisco Community Fellowship (SFCC), is a dynamic GCI congregation in the heart of San Francisco, CA, near the top of Mission Street. The congregation's motto is, "Bridging a multi-cultural community to Jesus Christ."
With persistence and patience, SFCC has been doing just that – reaching out with God's love and life to the surrounding community. The result is a growing church fellowship that is wonderfully cross-cultural (representing several ethnic groups) and cross-generational.
Ted Johnston, media coordinator for GCI Church Administration and Development, USA, interviewed several of SFCC's members. The video below provides excerpts from some of these interviews, highlighting comments concerning why the members appreciate their church home.
http://youtu.be/nArSOSaNYFg
(Theme music by GCI member James Egbert)