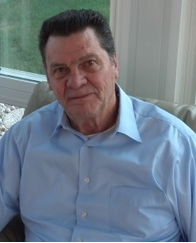 George Affeldt, pastor of GCI's Sioux Falls, South Dakota church, attended his first GCI church service in 1949 when he went with his father to Pasadena to tour the campus, which then consisted of the library building. The Affeldts lived on a five-acre "farm" nine miles west of Lancaster, California. "As our family grew, Dad would add another room. Our home was always under construction. At one time Dad stacked two double beds together and all of us six kids would sleep three on top and three on the bottom. It was no fun sleeping in the middle."
George's father continued to attend services off and on and George would often go along. Services would sometime last for hours. "During services there were three or four children who would attend 'Sabbath School' for maybe half an hour and then spend the rest of the time playing on the tennis courts that were between Mayfair and the Library."
Those tennis courts were also used for meals on the annual festivals. George remembers when he was allowed to serve desserts and a deacon told him if he was going to serve he had to have an armband. "I held out my arm and he slipped on the armband. After it was all over I took off the armband and it read, 'Assistant Deaconess.' I still have it in my box of GCI treasures."
George joined the Marine Corps in 1954 and served until 1958. During his last year as a Marine, he started listening to Herbert Armstrong again. "I would go out to my car and listen and for awhile another Marine listened with me." It was during this time that George was dating Jackie, his future wife, who also listened to the program. "Jackie really was interested but she didn't agree with 'my Dad's church.' I never told her who HWA was until after we were married."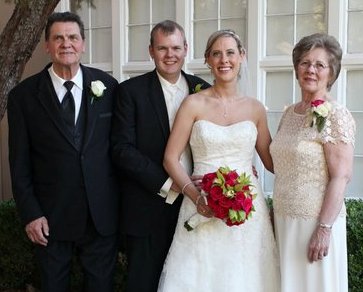 George and Jackie have been married for 54 years and have three children and four grandchildren. While George loves what he does, he laments the impact the moves had on his family. "When you get moved around, you don't really ever become rooted."
After being discharged from the Marine Corps, George and Jackie moved back to Lancaster, where the first two of their children, Jo Ann and Steven, were born. George, who had learned carpentry skills from his father, went to work for Crown City Lumber in Pasadena, just across the street from Ambassador College.
The College eventually purchased the lumber company, which later became the press building. The lumber company owners asked George if he was interested in building offices for them across the street from the campus. He took the job and that was where he was working when Bill Rapp, the foreman of the Ambassador College cabinet shop, asked him to come to work for the College.
"I took the job even though it was only paying about half what I was earning at the lumber company. I looked at it as a calling from God. To turn it down would have been like telling God no. So in January 1964 I became a cabinet maker." The first cabinet George built was for Dr. Herman Hoeh's kitchen. When Dr. Hoeh saw the cabinet he said, "Almost semi-professional." George still isn't sure what he meant by that.
George was ordained an elder in 1972. It was then he started working with the youth — a job he loved. In 1973 he was sent to college for a year, then in 1974 sent to pastor the Elkhart and Michigan City, Indiana congregations. Two years later, their third child Jennifer (pictured above) was born. George also has pastored in Sioux Falls, Yankton and Watertown, South Dakota; and in Huntingdon and Indiana, Pennsylvania. George retired from full-time employment in 1999 and now serves as a part-time pastor in a small GCI congregation in Sioux Falls.
George is working on a book, telling the stories of his life. "I have often urged our senior members to write a story of their life because when they die their story is gone forever. Some have said it is like a library burned down." George is calling his story, "I Can't Believe It."
"That is so true. I only have a high school education and my grades weren't that great, but I am thankful for the opportunities God has given me. In a sermon I have given several times, 'Can You See God Working In Your Life?,' I mention that many times it isn't until we look back that we can see how much God was involved in our lives. It's hard to believe that I am where I am."
George has always had a passion for working with the youth. So when asked what he enjoys most about being a pastor, it was no surprise to have him say it was looking back and seeing the fruits from the young people he mentored and spent time with. "The privilege of being a part of people's lives, burying, marrying and seeing the Holy Spirit at work in the people that were in the congregations I pastored. I guess it would all come down to people and the memories I have of them, most good but some sad. But it is all about people."
"One of my most memorable moments was when I received a note while I was in a foremen's meeting that I was to go up to Mr. Meredith's office. You didn't get called up to his office for some small reason. When I got there, Jackie was there with several leading men and I was ordained. That moment was one I will never forget."
George says he feels close to God in prayer and study, but his favorite moments are "the closeness I feel when God uses me, when God puts thoughts in me that I never thought of. When I'm giving a sermon and God speaks through me. When you finish a sermon and you know that God used you. You are humbled and you never want that feeling to leave, but it does. Here am I, send me, send me."