The GCI Intern Program recently held an orientation conference in Durham, North Carolina, for our new GCI-employed interns and pastoral residents (pastoral residents have previous ministry education and experience) along with their pastors and support staff (pictured below). Led by Intern Program director Jeff McSwain, sessions focused on the biblical and theological underpinnings of practical ministry, especially youth ministry. Emphasis was placed on having lives and ministries rooted in Christ so that Jesus is the ground of all that we are and do, within the life of the Son, to the Father, by the Spirit. Detailed discussions were structured around the Intern Program's three core principles: 1) incarnational connection, 2) unconditional gathering, and 3) intentional discipleship.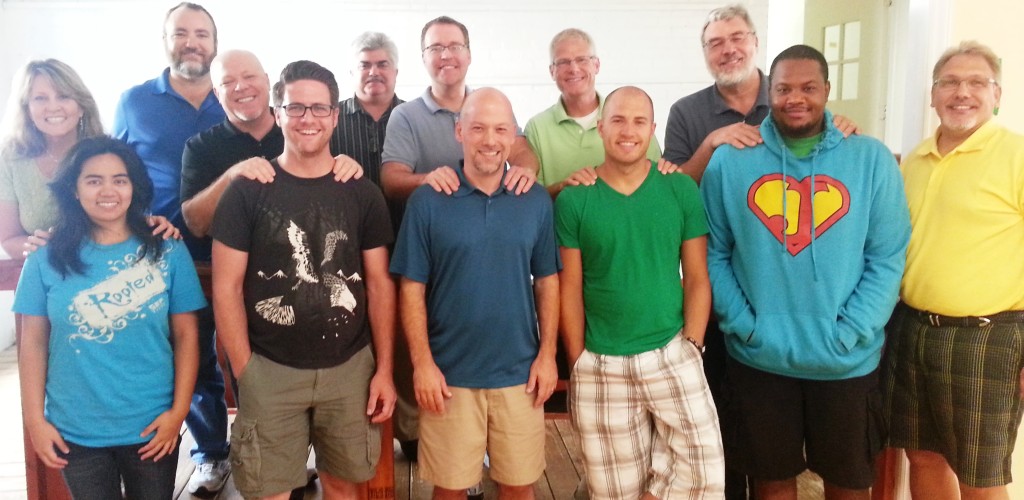 Intern Program director Jeff McSwain recently began part-time employment with GCI Church Administration and Development. Previously, he served as director of Reality Ministries in Durham, North Carolina (his wife now serves as director). The intern orientation was held at the Reality Ministries facility in Durham. In the short video below, Jeff describes the Intern Program:
Watch on YouTube at http://youtu.be/S0WHfifhQw0.