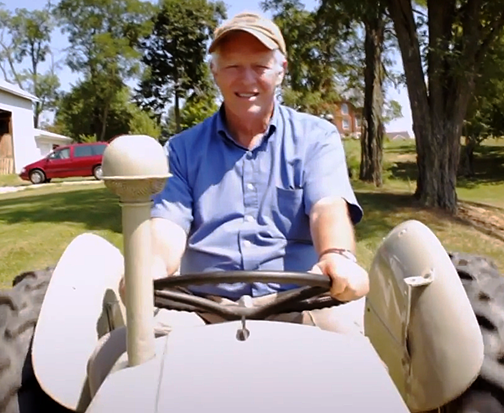 We were saddened to learn that John Halford has died. Here is an announcement and words of tribute and thanks from John's daughter, Becki Halford Brown:
Tonight [Tuesday, October 21], one last time, we kissed our dad and told him we love him. He died peacefully in his sleep at 6:45pm. He was a wonderful teacher, caring mentor, humorous writer and loving husband, father, brother and pop-pop. His love for the underdog was unwavering and he saw potential in people and places that others didn't.

Thanks to so many friends from around the world that have expressed their concern and offered prayers and thoughts for dad and our family. We appreciate that you have shared this journey with us. We'll miss you, Dad and look forward to seeing you again!
---
Please pray for John's family (pictured below), including his wife Pat (standing next to John).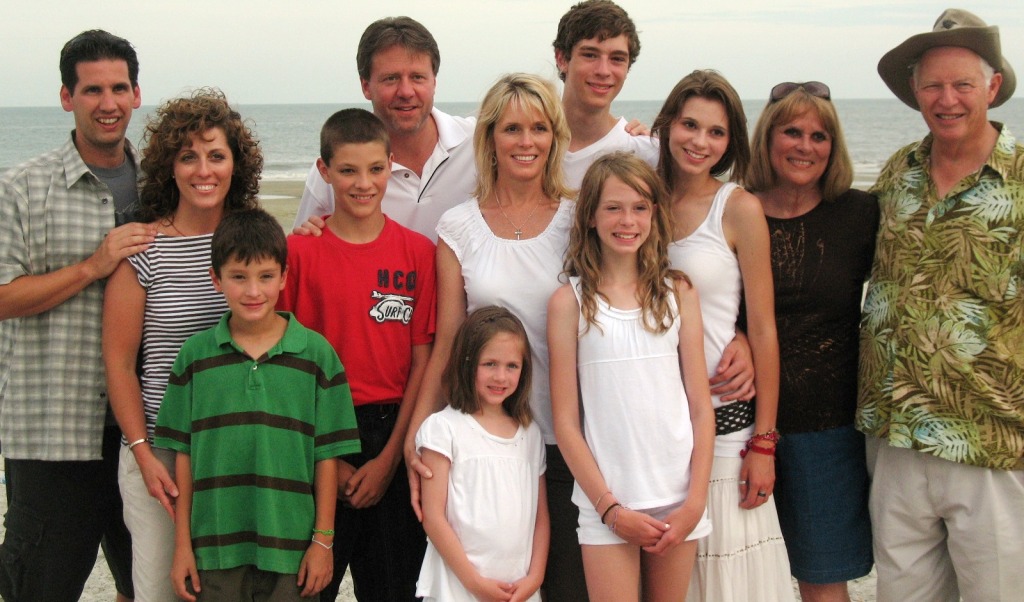 Cards may be sent to:
Pat Halford
5836 South State Road 129
Versailles, IN 47042
---
Here is information about memorial services and remembrances for John:
On Friday, October 24, from 5-8L00pm, there will be visiting hours at the Stratton-Karsteter Funeral Home. 1114 South Ripley Estates Drive, Versailles, IN. That will be followed at 8:00pm with a special service conducted by the Versailles Lion's Club.
On Saturday, October 25, there will be a visiting hour from 10-11:00 am at St. Paul's Lutheran Church 5869 S. State Rd 129, Versailles, IN. That will be followed by a Memorial Service at 11:00 am at the same location.
In lieu of flowers, donations may be made to St. Paul's Lutheran Cemetery, the Versailles Lion's Club or to a charitable fund that has been established to aid families in Haiti (checks can be mailed to CFC-Haiti, P.O. BOX 13609 Hamilton, OH 45013). All three were very close to John's heart.
John's obituary will be posted at http://www.skfuneralhome.com/obit.htm.
---
Embedded below is a GCI video produced before John's battle with cancer. It tells John's story and nicely expresses his approach to life. John will be missed but not forgotten.
On YouTube at http://youtu.be/VyWVmwiyOqE