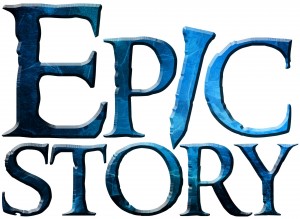 In the U.S., GCI Generations Ministries (GenMin) is sponsoring several youth camps this summer. Here are reports on two held in Tennessee.
Higher Ground
This report is from camp director Natalie Sturgeon.
Higher Ground 2015 was EPIC! With 128 campers and 47 volunteer staff, it was a year for firsts in our second year in Townsend, Tennessee. We started camp with a flash mob lip- syncing the song Geronimo by the group Sheppard. I told the story of the origin of the word Geronimo, which fit well with the Epic Story curriculum. All week long campers yelled Geronimo! as they jumped off the diving board, climbed the high ropes and played laser tag.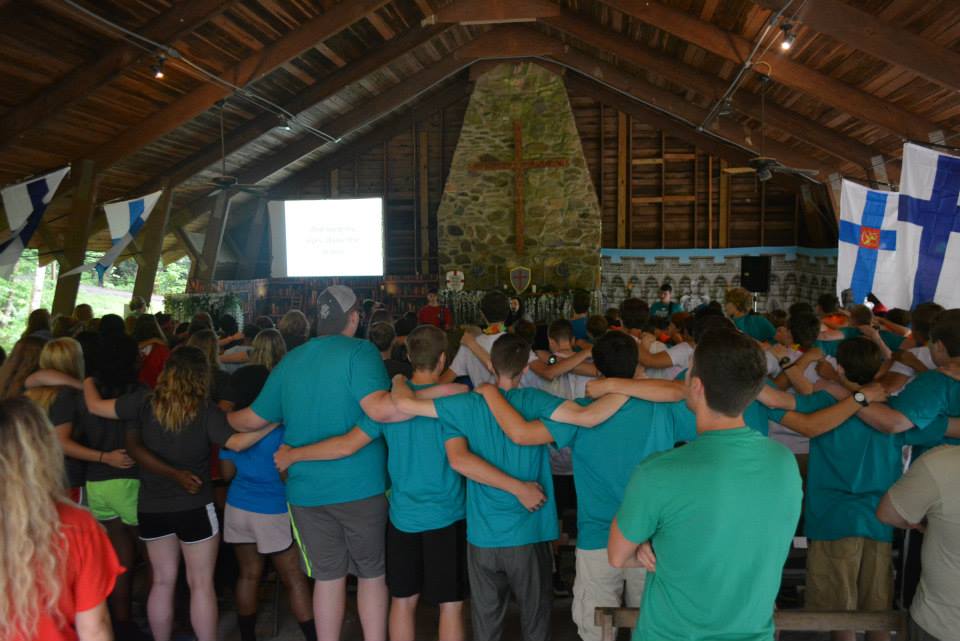 On Sunday night we had a Block Party with campers running around doing silly games to gain points. On Monday the oldest boys dorm explored caves and the day conclude with a whole camp dance. On Tuesday the oldest girls explored caves, then Tuesday evening we held our most popular event, the Color Run Obstacle course. Wednesday was filled with gagaball, 9-square, laser tag, swimming, archery, cooking class, arts and crafts, climbing wall, high ropes, low ropes, hiking to the waterfall, dodgeball, kickball, ultimate frisbee, flag football, and blacksmithing. The day ended with a Variety Show, complete with our camp magician. Thursday was full of several firsts including canoe battleship in the pool and a lip sync contest. These activities gave the campers a great opportunity to learn a bit more about being who we are in communion with the Father, Son, and Spirit.
Friday featured pool parties and Highland Games (Caber Toss, Sheep Toss, Toss the Hagis and Kilt Run). Saturday morning everyone was sent off with final few words about being "dipped cones"—dipped in the Father, Son, and Spirit, surrounded by the love of the Trinity. Just like peanut butter is to jelly in a sandwich, we cannot be separated out from our Triune God.
Here is a Higher Ground 2015 video (on YouTube at http://youtu.be/2GdsjoBIly0):
Base Camp
This report is from camp director Wayne Wendt.
It was a joy to see what our Lord did at camp this year, once again held at Nathan Bedford Forrest State Park near Eva, Tennessee. We had 46 campers served by 24 staff members as we gathered an Epic adventure that will likely inspire our youth for a long time to come. With 23 girls and 5 boys making up our youth campers and 15 girls and 3 boys making up our teen campers, we set out on an adventure that included a block party, our historic "Night Furry," an all camp dance, and for the first time this year, "Clan Wars."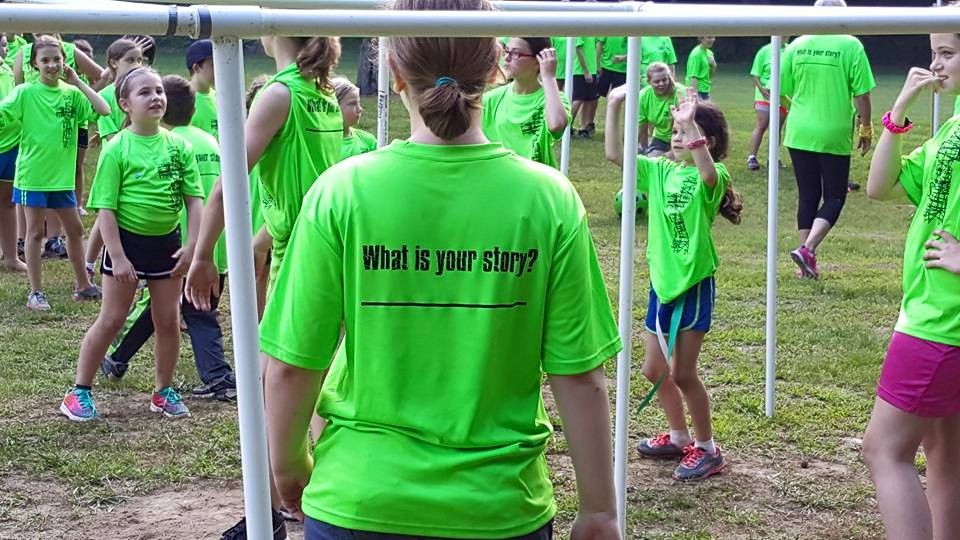 Epic Story was our curriculum, and we found the ideas and videos of great help in presenting the topic of God's Trinitarian love for all humanity. To have the opportunity to share that love both in story and activities was nothing short of "good times." Activities included crafts, journaling, team-building, nine square and target practice.
Following camp, one parent commented, "I've never seen a camp where the kids have fun and didn't argue with the leaders!" Although we had fewer campers this year, we witnessed lives being changed as campers and staffers were given the chance to see how their stories fit into God's Epic Story. Most importantly, the campers went away knowing they are loved.
Here is a video from Base Camp 2015 (on YouTube at http://youtu.be/V-xh7TFWbgI):