We were saddened to learn of the recent death of John M. Perry, father of GCI Pastor David Perry.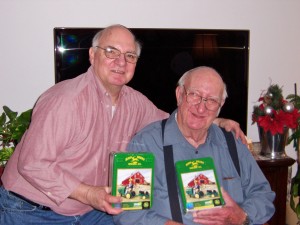 John M. Perry was born in Dayton, Ohio, in 1924, the son of Oval Robins and Martha Adams Perry. John married June Orcutt in 1949 in Watseka, Illinois. They were married for nearly 66 years. John farmed for many years near Woodland and Donovan, Illinois. Later, he moved to Champaign, Illinois, where he worked in maintenance until he retired. John enjoyed music, traveling, garage sales and playing with his two furry Shih Tzu grand-dogs, Max and Kona.
John served faithfully for 40 years in various capacities in GCI's Champaign congregation and recently attended First Baptist Church in Champaign. He was preceded in death by his parents; two brothers and one sister. John is survived by his wife June; his son J. David (Jonnie) of Avon, Indiana; his daughter Peggy Ellen, of Champaign; and several nieces and nephews.
John's funeral was held on August 7 in Champaign. His son, Pastor J. David Perry officiated.
Cards may be sent to:
David & Jonnie Perry
6935 Karyn Dr
Avon, IN 46123-8596