Here is information about two gatherings for women coming up in the United States this fall.
Alabama retreat: Eyes Fixed on Jesus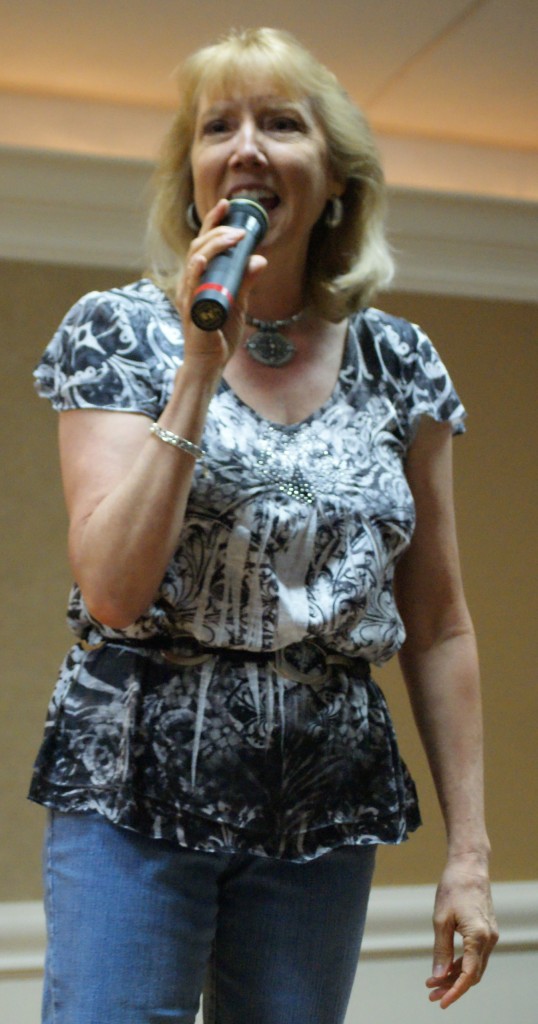 Grace Covenant Fellowship, a GCI congregation near Birmingham, Alabama, is hosting a retreat for women on October 9-11 in Cullman, Alabama. Titled Eyes Fixed on Jesus (based on Hebrews 12:2), the retreat will take place at the St. Bernard Retreat Center in Cullman (www.stbernardabbey.com). The weekend will provide fun, fellowship and inspiration, with speakers Tammy Tkach, Ginny Rice, Pat Halford, Gerrie Bayley, Barbara Dahlgren, Mary Jo Leaver and Ruth Miller. Music will be provided by Ann Hartmann (pictured at right), a singer, songwriter and speaker who focuses on spreading the gospel of God's unconditional love in Jesus. Seven of Ann's songs have reached the number one position on independent Christian-Country charts, and she is the recipient of numerous awards (learn more at www.annhartmann.com).
The cost for the retreat is $125 per person, including registration, lodging for two nights and four meals. For more information and to register, email Ruth Miller at ruth.miller@gci.org or call (205) 663-7979.
Ohio conference: Unlocking the Treasure Within
Christ Community Church, a GCI congregation near Cincinnati, Ohio, is hosting a conference for women on November 6-8 in Milford, Ohio. Titled Unlocking the Treasure Within, the conference begins Friday evening at 7:00 and ends at noon on Sunday. The featured conference speakers and worship leader are noted below. The registration fee (which covers some meals) is $70/person (a $60 early bird rate applies until October 16). To download the conference brochure, go to http://www.cincyccc.org/wp-content/uploads/2015/09/Conference-2015-brochure.pdf.