GCI-Mexico recently held its annual conference for pastors and leaders in Guadalajara. It featured lively worship, fellowship (lots of food!), and teaching sessions addressing theology, mission and women's issues. GCI members and guests from Mexico came from as far away as Tijuana (north) and Veracruz (south). The guest speakers who came from the U.S. were given a warm Mexican welcome with mariachi music, folkloric dance, fine dining and sightseeing. Conference highlights included the ordination of GCI-Mexico's first female pastor, and the announcing of the up-coming hand-off of supervisory leadership of GCI-Mexico from Lorenzo Arroyo to Heber Ticas.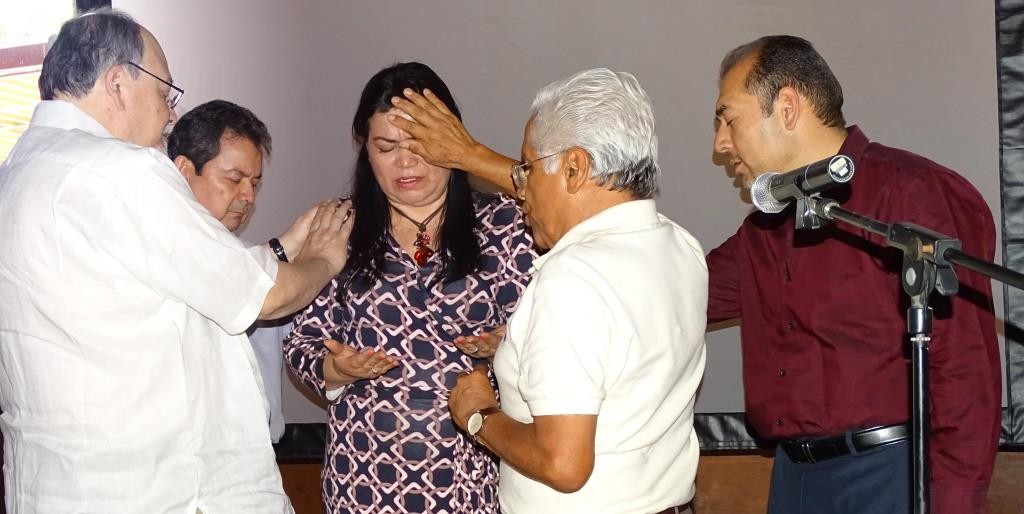 Alfredo Mercado, GCI national leader in Mexico and lead pastor of the Guadalajara church, led the ordination of Irma Selena Venegas de Soto (pictured at right). Selena has been leading worship, teaching and preaching in the local church for some time. She also is an educator with a master's degree and teaches at a private school. Selena and her husband, pastor Luis Soto, along with their children Alejandro (24) and Andrea (17), are long-time members of the Guadalajara church. Both Selena and Luis have a strong missional focus in their ministries, which involve gathering, evangelism and making new disciples. They currently are planning the planting of a new church in Guadalajara. Our congratulations to Selena!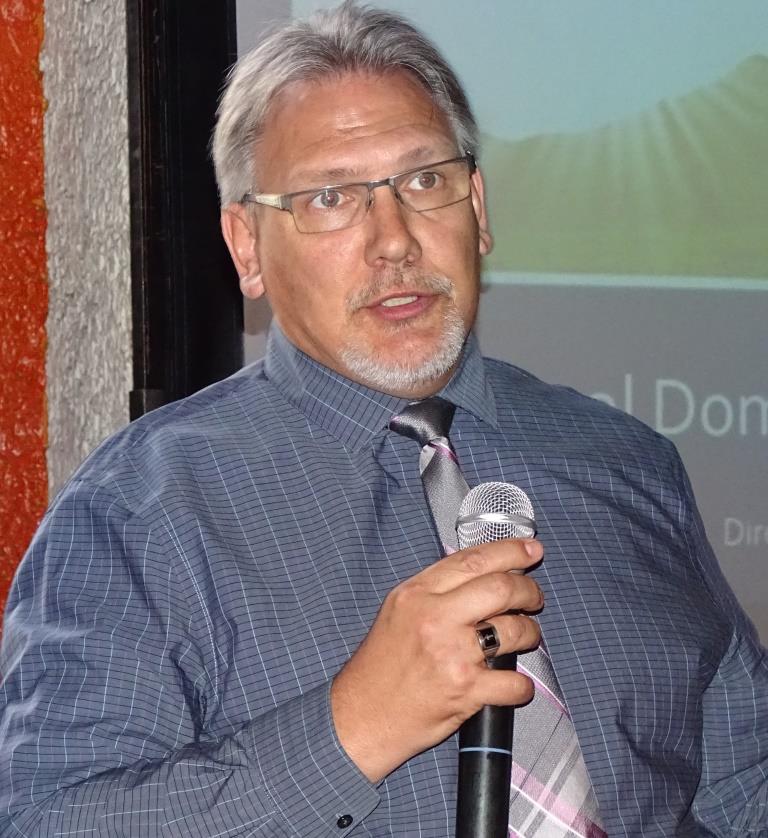 During the conference, Greg Williams (pictured at left), director of U.S. Church Administration and Development, represented GCI president Joseph Tkach in announcing that Heber Ticas will be the new ecclesiastical supervisor for GCI in Mexico starting January 1, 2017. Heber, who will continue as U.S. national coordinator for Church Multiplication Ministries, will add the leadership role in Mexico ably filled for about five years by Lorenzo Arroyo. Heber worked at Lorenzo's side most of that time, making for a seamless leadership transition. Our thanks to Lorenzo and congratulations to Heber!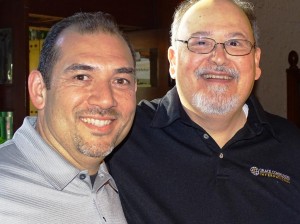 Heber will continue what Lorenzo began—leading the gospel work in GCI-Mexico in a Christ-centered, missional direction that emphasizes disciplemaking, growing churches and planting new ones. Plans are already in the works for Pastor Natanael Cruz and his Mexico City congregation to host an "Outside the Walls" (OTW) event in the future.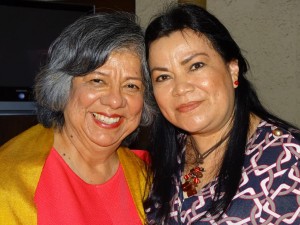 Greg gave the conference keynote address on the topic of church renewal and preached a motivating and uplifting Eastern Sunday sermon. Lorenzo's wife Rita Arroyo (pictured at right with Selena), joined with Presbyterian pastor Rosario Salgado Cervantes in giving inspiring messages to the women. Rita also gave the women hand-crafted gifts that she had made, along with gifts from women involved in the GCI-USA Connecting and Bonding ministry.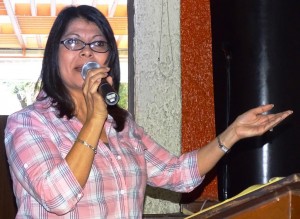 Heber's wife, Xochilt Ticas (pictured at right), led a devotional for the pastors and leaders and participated in missional workshops. Heber introduced Outside the Walls through a series of talks on mission in the community, and preached the Saturday sermon. Lorenzo gave talks on the theological and philosophical effects of dualistic thinking on western thought over against the unitary framework of Incarnational Trinitarian theology.
Thanks are extended from the members in Mexico to the churches and individuals in Canada and the U.S. who helped make this conference possible.