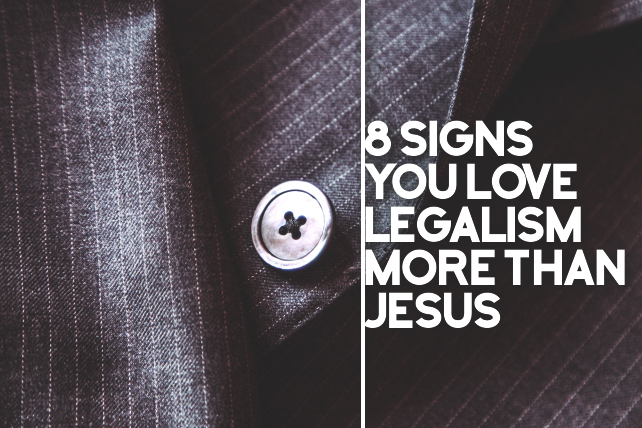 ChurchLeaders.com recently published an article by Frank Powell titled 8 Signs You Love Legalism More Than Jesus. This helpful article identifies the dangers of legalism. Here is an excerpt:
Legalism is adding anything to the gospel. Legalism takes the words "Follow me" and adds stipulations, clauses and barriers. It's a facade, and, over time, you believe its lies. The ultimate lie being the simplicity of the gospel isn't good enough. Legalism shifts the end goal from Jesus to something else. Legalism doesn't care where you focus, anything but the risen Savior will do. And, it inevitably turns God into an agitated old man, skeptical about anything that breathes. If you're exhausted with legalism's demands, you can break free. It won't be easy or quick. I'm still fighting for freedom. But you can break the chains, and it starts with recognizing you're enslaved.
The article goes on to point out eight indicators that a person is trapped in legalism's enslaving grip. To read it, click here.