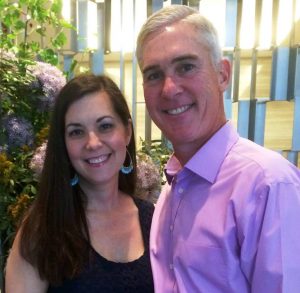 Thanks for your prayers for GCI-USA Regional Pastor Paul David (PD) Kurts. As noted last week, he became seriously ill due to complications following an appendectomy. It took two additional surgeries and continued hospitalization to resolve those complications, but we're happy to report that he is doing much better, now convalescing at home.
Here is a note we received today (7/27) from PD:
I'm now home from the hospital after 23 nights in the hospital, 22 pounds lost, three surgeries, six CT scans and countless stomach and chest X-rays. This has been one of the most difficult trials of my life. On several occasions I didn't know whether or not I'd make it out of the hospital alive, but through it all Father, Son and Spirit have reminded me that his grace is sufficient in all things and at all times. I've also gained a new and profound appreciation for those who endure serious illness and long hospital stays. I must say I never really knew. Your phone calls, cards, texts, emails and visits have meant so much. Though I'm not on Facebook, my wife Emma Lee has shared your posts with me, and those have been extremely encouraging also. You've reminded me once again why I love our church so much. As the song we used to sing goes, "We are family," and when one member suffers we all suffer. I ask for your continued prayers through my recovery phase. It will be a long haul, but by his grace I'll get there.
Please pray for PD's rapid return to full strength. Concerning his wife Emma Lee and their two sons, PD's father (retired GCI pastor Paul Kurts) recently wrote this in a Facebook post:
Now Emma gets to fatten that boy back up… She has been such a loyal trooper in this but she is exhausted as you can imagine. Please pray for her and their two boys. All I can say is "Thank you Jesus and all praise, glory and honor go to you our dear Brother and Savior."
Cards may be sent to:
Paul David and Emma Lee Kurts
6063 Rocky Mount Road
Granite Falls, NC 28630-8311