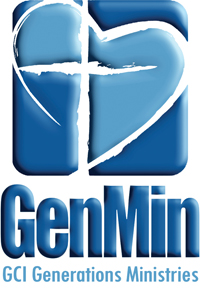 GCI-USA Generations Ministries announced recently that it is sponsoring training for children's ministers in September. Here are the details from GenMin's national coordinator Anthony Mullins.
Having deemed 2016 The Year of the Child, we in GenMin want to back up our commitment to children's ministry by providing resources that will help our churches serve children within their fellowship and in their community. Toward that end, GenMin is hosting an equipping event for people who minister to children. It will be held at Christ Fellowship Church in Cincinnati, Ohio, starting with dinner at 7:00pm on Friday evening, September 16 and ending at 4:00pm on Saturday, September 17 (and you are welcome to stay over for the congregation's worship service on Sunday morning).
Becky Jarrett, a talented and experienced children's minister and friend of GCI, will lead the training, which will be highly interactive.
The price per person is $40, payable upon arrival (checks made to GCI)—this includes three meals and the training. Lodging is your responsibility. Lodging is available at Holiday Inn Express West, 5505 Rybolt Rd, Cincinnati. For reservations, call (513) 574-6000 ($99 per night, make your own reservations).
Training Address: Christ Fellowship Church 5000 N. Bend Rd. Cincinnati, Ohio.
Questions? Email Anthony Mullins at anthony.mullins@gci.org.