GCI's Cincinnati, Ohio (East) church was featured recently in a Cincinnati Enquirer article. Titled, "Dialogue on Race Difficult but Worth It," the article notes the congregation's involvement in Neighbor 2 Neighbor, a racial reconciliation organization formed following civil unrest in Cincinnati in 2001.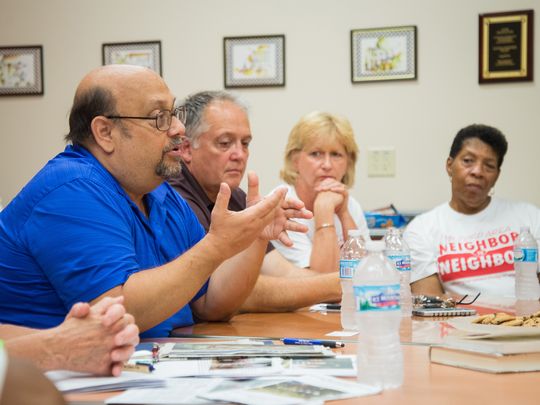 Vicki Hart, wife of the congregation's lead pastor, George Hart, noted that the congregation "got connected about three years ago with a Neighbor 2 Neighbor group that meets in Milford, the city where our church building is located. The group has been meeting at our church building for over a year, and several of our members joined the organization and attend the meetings on a regular basis."
Vicki notes that Kevin Aldridge of the Enquirer contacted the organization recently after the national racial flare-ups and violence, asking if he could interview the Milford group for an article.
Four GCI members are mentioned in the article along with the congregation. According to Vicki, "the article has been received by the community very positively." To read the article, click here.