Dear Brothers and Sisters in Christ,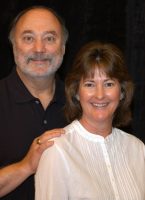 We're all familiar with the scripture that says, "Patience is a virtue." Except, well, there isn't one, though the Bible does say a lot about patience. Paul lists it as part of the fruit of the Spirit (Galatians 5:22 ESV). He also encourages us to be patient in affliction (Romans 12:12), to wait patiently for what we do not yet have (Romans 8:25), to patiently bear with one another in love (Ephesians 4:2), and to not grow weary in doing good, because if we are patient, we'll reap a harvest (Galatians 6:9). Scripture also tells us to "wait for the Lord" (Psalms 27:14), but, unfortunately, some mistake waiting patiently with inactivity.
One of our regional pastors (RPs) attended a meeting in which each discussion item referring to renewal or mission was responded to by the congregation's leaders this way: "We know we need to do that in the future, but we are waiting on the Lord." I'm sure these leaders believed they were being patient as they waited for God to make clear what direction they should take in outreach. There are other congregations "waiting on the Lord" to give them a sign they should change to a day or time of worship more convenient for new believers. The RP told me, "I finally asked the leaders, 'What are you waiting on the Lord to do?' Then I explained that God was likely waiting on them to participate in what he was doing already. As I did, I started hearing several say, Amen!"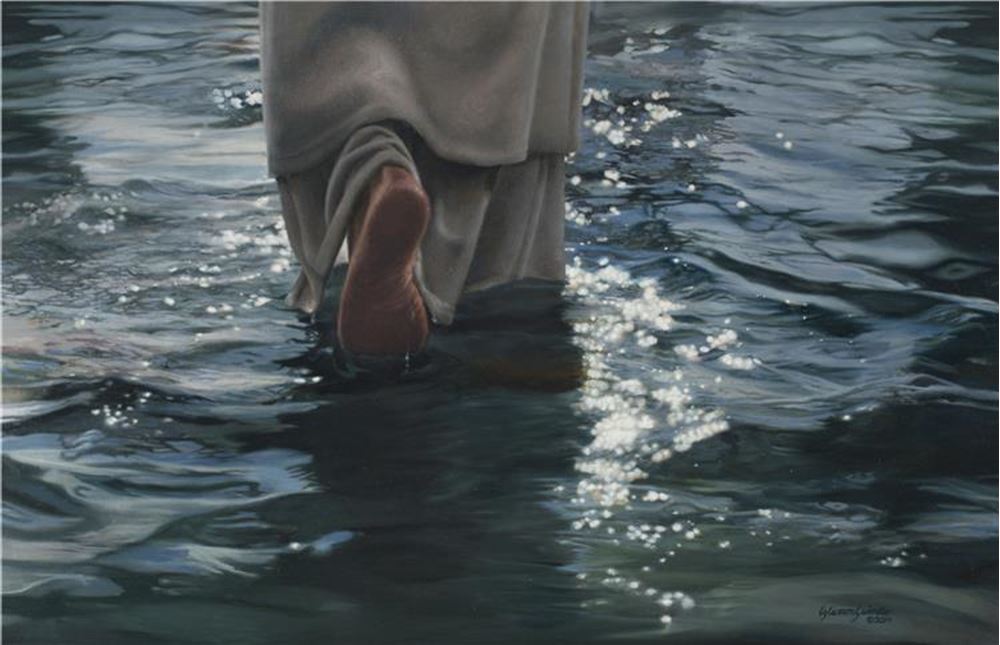 When faced with difficult decisions, we'd all like a sign from God we can show others—one telling us where to go, and how and when to go there. But that is not how God typically works. Instead he often simply says, "Follow me," exhorting us to take a step forward without understanding the particulars. We should remember that Jesus' original disciples, both before and after Pentecost, struggled at times to understand where their Messiah was leading. Though Jesus is a perfect teacher and guide, they were not perfect learners and followers. We too often struggle to understand what Jesus is saying and where he is leading—sometimes we fear moving forward because we fear that we will fail. This fear often drives us into inactivity, which we then wrongly equate with patience—with "waiting on the Lord."
We need not fear our mistakes, or a lack of clarity about the road forward. Though Jesus' first disciples made many mistakes, the Lord kept giving them opportunity to join him in what he was doing—to follow where he was leading, even if that meant correction at points along the way. Jesus does the same today, reminding us that any "success" we experience will be the result of his work, not our own.
We should not be alarmed when we're unable to fully understand the things of God. Times of uncertainty call for patience, and sometimes that means waiting for God to intervene before we take the next step. But whatever the situation, we're always Jesus' disciples, called to hear and follow him. In that journey, we must remember that our learning doesn't come just from praying and reading Holy Scripture. Much of it comes through taking action—moving forward, in hope and faith (informed by prayer and the Word), even when it is not clear where the Lord is leading.
God wants his church to be healthy and thus to grow. He wants us to join him in his mission to the world, taking gospel-directed steps to serve our communities. When we do so, we will make mistakes. Sometimes our mission and outreach initiatives will fail to produce hoped-for fruit. Yet we will learn from those mistakes. As we see in the early church of the New Testament, our Lord will graciously use our mistakes as we entrust them to him, in repentance if need be. He will grow and mature us, forming us more closely to the image of Jesus Christ. With this understanding, we will not view a lack of immediate fruit as failure. In his time and way, God can and will bring forth fruit from our efforts, particularly when those efforts are focused on introducing people to Jesus by living and sharing the gospel. And the first fruits that we may see will be those in our own lives.
True "success" in mission and ministry comes only one way: faithfulness to Jesus—a faithfulness informed by prayer and Scripture by which the Spirit leads us into truth. But note that we don't learn this truth instantaneously, and inactivity can hinder our progress. I wonder if, perhaps, this inactivity comes from a fear of truth. Jesus often predicted his death and resurrection to his disciples, and fearing this truth, they were, at times, frozen in inactivity. So it often is in our day.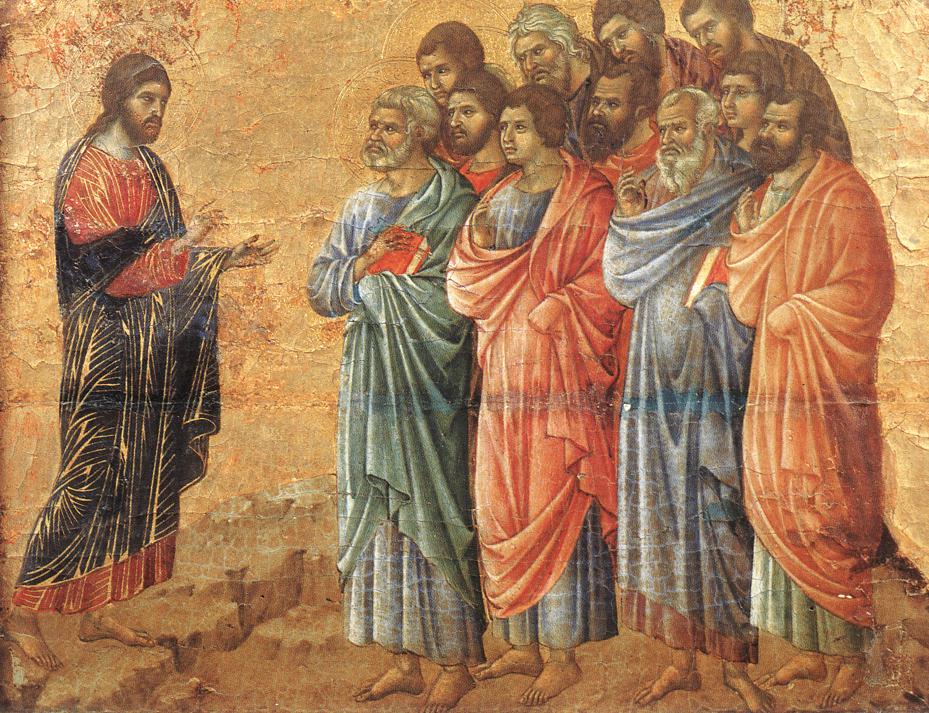 When we talk about participating with Jesus in reaching out to unchurched people, it's easy to react with fear. But we need not fear, because "He who is in you is greater than he who is in the world" (1 John 4:4 ESV). Trusting in Jesus and his Word calms our fears. Indeed, faith is the enemy of fear. That's why Jesus said, "Do not fear, only believe" (Mark 5:36 ESV). When, in faith, we actively engage in Jesus' mission and ministry, we are not alone. We have the Lord of all creation with us, just as Jesus promised long ago on the mountain in Galilee (Matthew 28:16) where, shortly before his ascension, he gave his disciples the instructions we commonly call The Great Commission:
Then Jesus came to them and said, "All authority in heaven and on earth has been given to me. Therefore go and make disciples of all nations, baptizing them in the name of the Father and of the Son and of the Holy Spirit, and teaching them to obey everything I have commanded you. And surely I am with you always, to the very end of the age." (Matthew 28:18-20)
Notice the "bookends" here. Jesus begins by stating that he is in possession of "all authority in heaven and on earth," then concludes with these words of assurance: "I am with you always." These statements should be a source of great comfort, confidence and freedom to us as we go about doing what Jesus commanded: make disciples. We do so with boldness knowing that we are participating with the One who has all power and authority. And we do so with confidence knowing that he is always with us.
With these thoughts in mind, rather than seeing patience as inactivity, we will wait patiently on the Lord while actively participating with him in what he is doing to make disciples in our communities. In that way we will be practicing what we might call active patience. Doing so is Jesus' command to us because it is his way—the way of faithfulness that bears the fruit of his ever-present kingdom.
Actively patient with you,
Joseph Tkach