As part of its national church administration system, GCI in the Philippines has an Advisory Council. Here are biographies of the current Council members. We thank them for their service, and invite you to pray for them in their important work on behalf of GCI in the Philippines and beyond.
Eugenio Guzon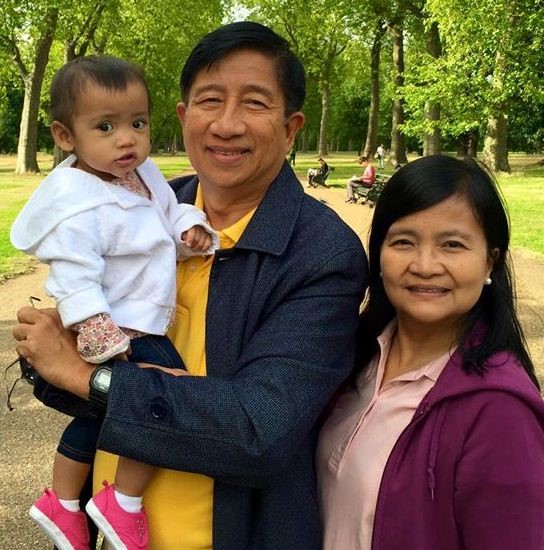 Eugene and his wife Lourdes have a daughter who is married to a GCI pastor. Ministry for the Guzons is definitely a family affair!
Eugene became a WCG member in 1977, and was ordained an elder in 1990. Shortly thereafter, he entered full-time ministry, first as an associate pastor and then as head of the GCI-Philippines Financial Services Department. Since 2002 he has served as National Ministry Director for GCI-Philippines. He also oversees GCI's mission initiatives in Northeast Asia and the United Arab Emirates.
Eugene received a Bachelor's Degree in Agribusiness from the University of the Philippines in 1978. He attended the Asian Theological Seminary in 1995–96, then transferred to the Ateneo Graduate School of Business where he received a Master's degree in Business Administration. His final paper was on Strategic Initiatives for GCI Philippines. Eugene is currently completing a doctorate with a focus on spiritual authority.
Reynaldo Taniajura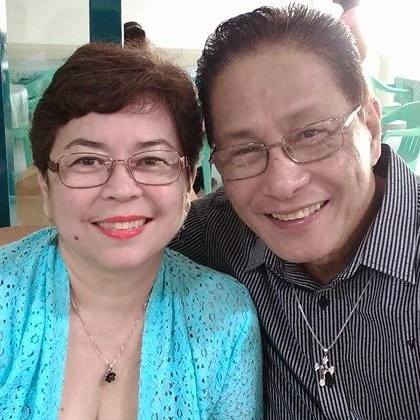 Rey and June were married in 1974. They have one son, Darryl, who now resides with his wife Marcia, and daughter Chloe, in Texas. Though Rey retired from GCI employment in 2015, he continues to serve as GCI's mission director and area superintendent for Southern Luzon. He currently is an adjunct faculty member at the International Graduate School of Leadership (IGSL) where he teaches community transformation and development. He also serves as the academic dean of Asian School of Development and Cross-Cultural Studies (ASDECS). In 2013, he was designated Field Director and representative in the Philippines of William Carey International University in Pasadena, CA, where he also is an adjunct faculty member and a major advisor in the PhD program.
From 2009 to 2011, Rey served as National Director of the Philippine Missions Association (the mission commission of the Philippine Council of Evangelical Churches). He is former 3rd vice-chairman of Asia Missions Association and a member of the mission commission of the Asian Evangelical Association (AEA). He founded the National Prisons Ministries Philippines, Inc. (NPMP) and served as its president for seven years. Currently, Rey is a member of the board of Prison Fellowship International–Pilipinas, and director of its academy.
Rey earned M.A. and Doctor of Philosophy degrees in Philippine Studies at the University of the Philippines. He has also completed the academic requirements for an M.A. in Economics from the Lyceum of the Philippines University. He holds a Doctor of Ministry degree from Trinity Theological Seminary in Indiana, where he obtained an M.A. in Biblical Studies and a Master of Sacred Literature degree. He has had additional leadership training at Haggai Institute in Maui, Hawaii (1999); Canaan Farmers School in Seoul, Korea (2010); Institute of Correctional Management in Kerala, India (2003); and in restorative justice in Queen's University in Ontario, Canada (2003).
Maxzix Fabricante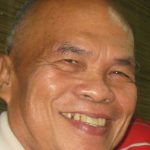 Max was born in 1946. With his wife Lolita (now deceased) Max has three children and six grandchildren.
Max became a member of the Radio Church of God 1967, and in 1974 was ordained an elder. In 1988 he was hired into full-time ministry, and began serving bivocationally in 1998. He has served churches in Pampanga, Bulacan, Olongapo and other areas in the Philippines. He has also served as a Festival Director and an SEP Camp Director. In 2001 he became a member of the Advisory Council.
Rex Dela Pena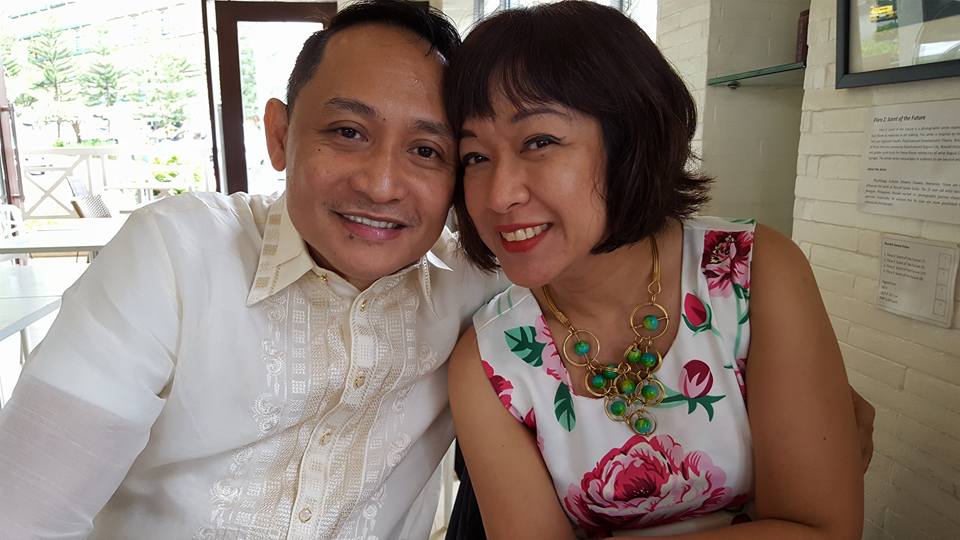 Rex married Sheila in 1998. They had attended the same congregation in their teen years and worked together at SEP camps. Rex was born in Manila, the youngest of four children. His mother became a WCG member in 1972 when Rex was six. He fondly remembers his childhood with family attending church together. Rex attended SEP as a camper and later served as a camp counselor before heading to Ambassador College where he graduated in 1994 and was hired into full-time ministry.
Rex served as a ministerial trainee in Manila and then as National Coordinator for Worship and Youth Ministries. Alongside that, he directed the flagship SEP-Philippines camp for 15 years. He was also Area Superintendent for Metro Manila for several years and now serves as coordinator of Church Development for GCI-Philippines. Rex is based in Baguio City, where Sheila works as a Branch Sales Manager for a real estate company.
Jose V. Manzano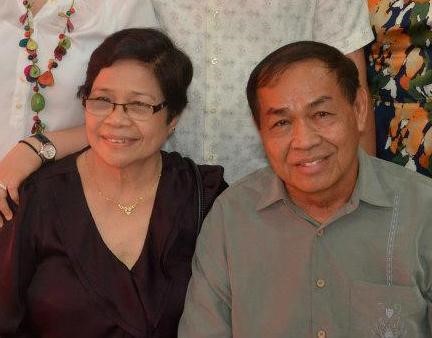 Jose was born in 1947. He and his wife Virginia have four children (one deceased) and six grandchildren. Jose holds a Bachelor of Science degree in Fisheries, two Master's degrees (one in fish culture and the other in education) and a Doctor of Philosophy degree. He is a licensed fisheries technologist, and before retirement was an associate professor at Bicol University.
Within GCI, Jose has served as the Assistant Area Superintendent for the Bicol Region and now serves on the National Advisory Council for GCI Philippines. Jose has also actively participated in the planting of five GCI churches in the Philippines.
Roy Valenzuela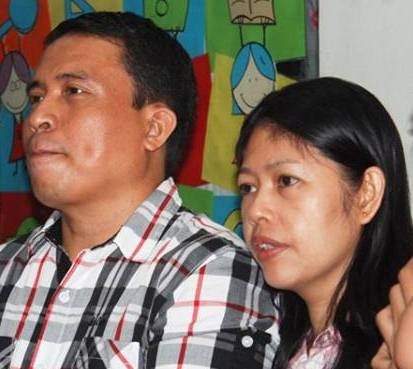 Roy, who is married to Vilma Tolosa Valenzuela, was born in 1971. He was awarded an M.A. in Public Management in 2016 and an M.A. in Transformational Leadership in 2011. He also holds Bachelor's degrees in law and mechanical engineering. He holds licenses to practice law and to serve as a civil servant.
Since 2016 Roy has served as Deputy Director of the Directorate for Inmate Welfare and Development, Bureau of Jail Management and Penology. Before that he was Chief of the Legal Service Office, Bureau of Jail Management and Penology – National Headquarters. Roy currently serves as chairman of Prison Fellowship International Pilipinas; chairman of National Prison Ministries Philippines; and corporate secretary of El Proveedores Foundation.
Audie Santibanez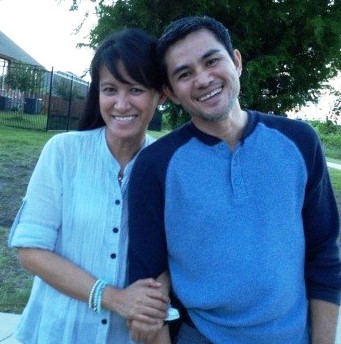 Audie married Rachel Santiabanez in 1999. They have two sons. Audie and Rachel share a love for GCI and its pastoral ministry.
After finishing a Civil Engineering degree in 1988, Audie attended Ambassador University in Texas where he completed a degree in Management Information Systems in 1994. He then became a ministerial trainee and then a pastor, serving congregations in the Visayas, Mindanao and Luzon.
Audie currently serves bivocationally as an Area Superintendent for Metro Manila and the neighboring provinces of Bulacan, Pampanga and Olongapo. He says that working in both agribusiness and ministry gives him the blessing of enjoying the best of both worlds.
Ezra Raduban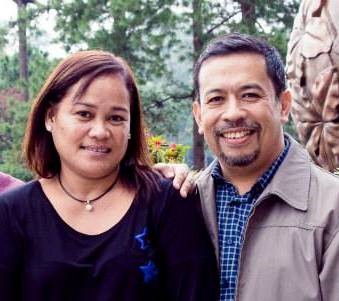 Ezra was born in 1964 in the heart of Manila. A year later, his parents joined the first congregation of Radio Church of God in the Philippines. His father eventually became a WCG pastor.
After graduating with a degree in Accountancy in 1985, Ezra attended Ambassador University in Pasadena where he earned a degree in theology. Upon returning to the Philippines in 1989, he married Jina Soledad a receptionist in WCG's Philippine Regional Office. They have three sons, all serving in worship ministry as members of a worship band called the Amplifiers.
Since ending his work with the Philippine Regional Office in 1995, Ezra has been involved in the area of Human Resources. He currently works as Manager of HR Operations for Western Digital Corporation. Ezra and Jina along with their son Everett are members of the Pastoral Team of GCI's congregation in Santa Rosa where they are establishing "Neighbor Love Communities" to share the good news of Christ and his love with different target groups in the community. Ezra was ordained an elder in 2006 and appointed to the Philippine National Board in 2002. He continues as a member of the Advisory Council.
Mario Natividad
Mario, who is married to Belinda, received a Bachelor of Science degree in Metallurgical Engineering from Mapua Institute of Technology in 1975, and a Master of Science degree in Industrial Economics in 1978 from the University of Asia and the Pacific. After university, he worked as an Executive Assistant to the President for Corporate Planning, then as a Market Services Manager, and then as a General Chartering Manager.
Mario believes in serving God by giving back to the community through social outreach. For more than 30 years in WCG/GCI, he has participated in medical and dental missions and other relief operations under Develop Asia Foundation, Inc. He has also helped sponsor emerging youth leaders for training at SEP and has helped coordinate GCI annual worship festivals. Mario also helped found the Ambassador School for Children, which contributes to early childhood education and provides scholarships to poor but deserving children. Mario now serves as Senior Pastor of a newly planted GCI congregation in the Manila area and Belinda is Eugene Guzon's executive secretary in GCI's Manila office.