We were saddened to learn of the recent death of retired GCI Pastor Forrest Walker.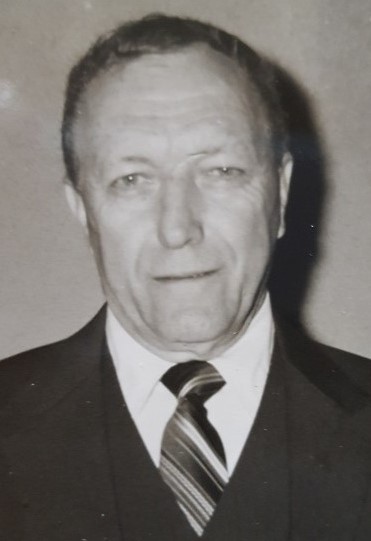 Forrest Eugene Walker was born in 1924 in Belltown, PA. He was preceded in death by his parents, two sisters and his first wife Peggy. Surviving are a sister, his wife Mary Lou, five children, thirteen grandchildren and five great-grandchildren.
Forrest graduated in 1948 from the University of Pittsburgh with a Bachelor's degree in Chemistry. He served in the Army during World War II, earning several medals: Bronze Star, Good Conduct, World War II Victory, American Campaign and European-African-Middle Eastern Campaign (with 3 Bronze Stars). He also served in the Pennsylvania National Guard for 19 years, and was a member of the VFW. He was active in the Boy Scouts as a scout leader and advisory group member.
Forrest was employed as the Director of Coal Analysis for the US Department of Mines and for Geochemical Testing. He was a member of American Society for Testing & Materials and served on its committees. He received numerous awards for his work throughout his career. He introduced and developed the concept of standard samples for the ASTM standard of coal grindability. He also assisted in developing specifications for computerizing the first coal analysis laboratory in the U.S. and was co-author of several reports regarding Tipple and Delivered Samples, Sulfur in U.S. Coals and Analysis and Testing Coal and Coke.
Forrest served the WCG/GCI for many years, beginning in the Pittsburgh, PA congregation where he was ordained an elder in the early 70s. When the major changes came in the mid-90s, Forrest was the only minister who stayed with the Pittsburgh congregation, so he filled in as the primary leader until a new lead pastor arrived. In early 1996, Forrest became the bivocational lead pastor of GCI's congregation meeting in the Johnstown, PA, area. In about 2000, the congregation relocated to nearby Jenners and then to Stoystown in 2010. It was at about that time that Forrest retired, remaining in the congregation as Pastor Emeritus.
Throughout his years of service to the church, Forrest was actively involved in one of his greatest loves: youth ministry. He also was active in denominational events, attending district, regional and international conferences until he turned 85 years old! Whatever this title, he was a faithful and loyal member, attending every Sunday until his health prevented him doing so about three years ago. He was loved and will be missed by all.
Cards may be sent to:
Mary Lou Walker
1400 Coxes Creek Road
Somerset, PA 15501