Converge, this year's national gathering of GenMin camp and mission leaders, was held April 21-23 in Nashville, TN, at the beautiful Scarritt-Bennett Center. The Converge theme this year, "Reimagine Camp," emphasized the great foundation of 51 years of camping ministry in GCI, while looking to future hopeful outcomes of stronger partnerships with GCI congregations, of rethinking how camps can create spaces for making disciples throughout the year and further develop new leaders.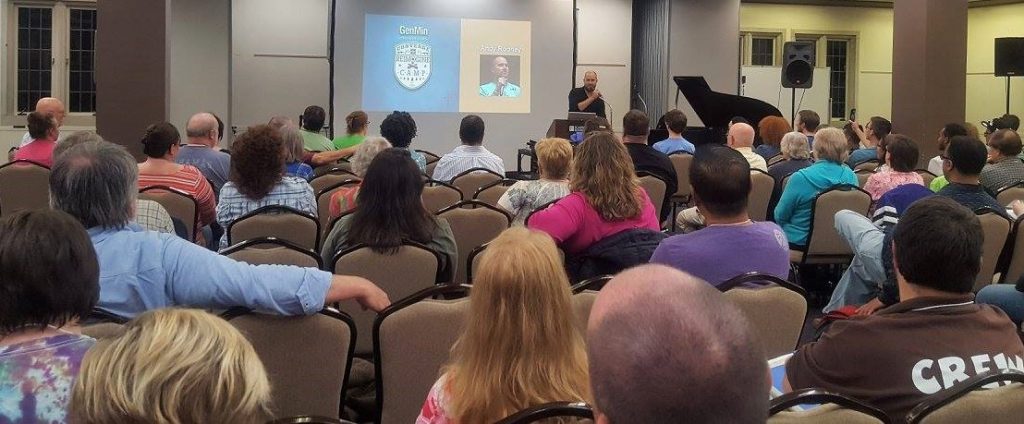 Anthony Mullins, the outgoing GenMin National Coordinator, introduced a reimagined focus on Community Church Camps in each of the five U.S. regions (see picture below) and GC Launch, a new national emerging leaders' camp for high school seniors. GC Launch will get started in December 2018 at the new GCI Home Office in Charlotte, NC.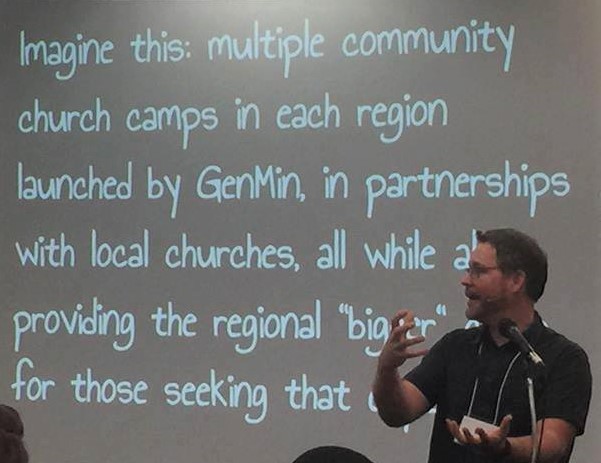 After five years in GenMin leadership, Anthony had the privilege to commission and appoint the new GenMin National Coordinator, Jeff Broadnax (Anthony and Jeff will work side by side through the rest of this year). Former GenMin Directors Ted Johnston and Greg Williams, along with GCI President Joseph Tkach, shared stories about Jeff and prayed for him in his new responsibility (see picture below). Jeff shared the final sermon message at Converge, offering a vision of healthy church and ministry that involves intergenerational collaboration and togetherness.