We are pleased to announce five ordinations and a pastoral installation. Congratulations to all!
Winston Gyimah was recently ordained an elder to serve GCI's congregation in Camberwell, England. The ordination ceremony is shown in the picture below.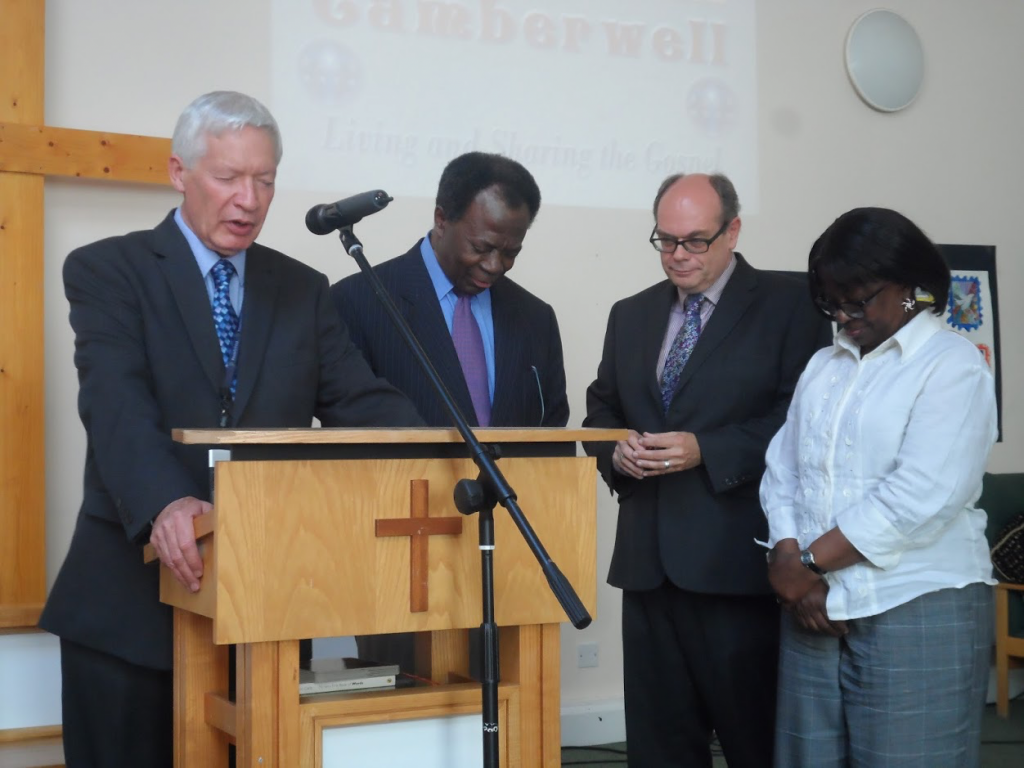 Andrew Gahadzikwa (pictured at right), who serves one of GCI's congregations in Zimbabwe, Africa, was ordained an elder in June. The ceremony was attended by 120 people.
James McIvor was ordained an elder in Glasgow, Scotland on July 9.
Fraser Henderson was installed on Pentecost as pastor of GCI's congregation in Smith Falls, Ontario, Canada. In the picture below left, Fraser is flanked by his wife Julie with their daughter Hazel, and by Bill Rabey, the congregation's outgoing pastor who will be pastoring GCI congregations in Ottawa and Montreal (English speaking). Sharon Bell and Kevin McCready, who also serve the Smith Falls congregation, were ordained elders in the same Pentecost service. In the center picture below, Sharon stands with her husband Don (at far left) and Pastor Bill Rabey. In the picture below right, Kevin (at far left) stands with his wife Audri along with Sharon and Pastor Bill.