We were saddened to learn of the recent death of Sheryl Richardson, an employee of the GCI office in Australia for 37 years. She had retired four years ago.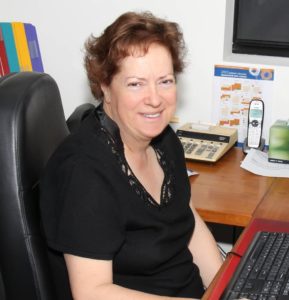 Sheryl fell ill and was admitted to the hospital, where she died despite attempts to save her life, including surgery. Her death came as a shock to her family and co-workers. She was only 61 years old. Her husband Peter, the congregation where she attended, and all who knew her are coming to terms with her loss. She will be greatly missed.
Sheryl was well-known throughout Australia. She was a deaconess in the Carina congregation in Brisbane, a key organizer of the church festival, and the manager of the kitchen at many sessions of the summer camp. She was an outstandingly committed, faithful and dedicated employee and member. Please pray for Peter and the extended family.