We rejoice in sharing the report from a GCI congregation in the Netherlands that January 28, 2018 was a great and thankful day for them. As shown in the picture below, two women were baptized that day: Cynthia Kahindo and Bora Rubuga. Pastor Kahindo performed the ceremony.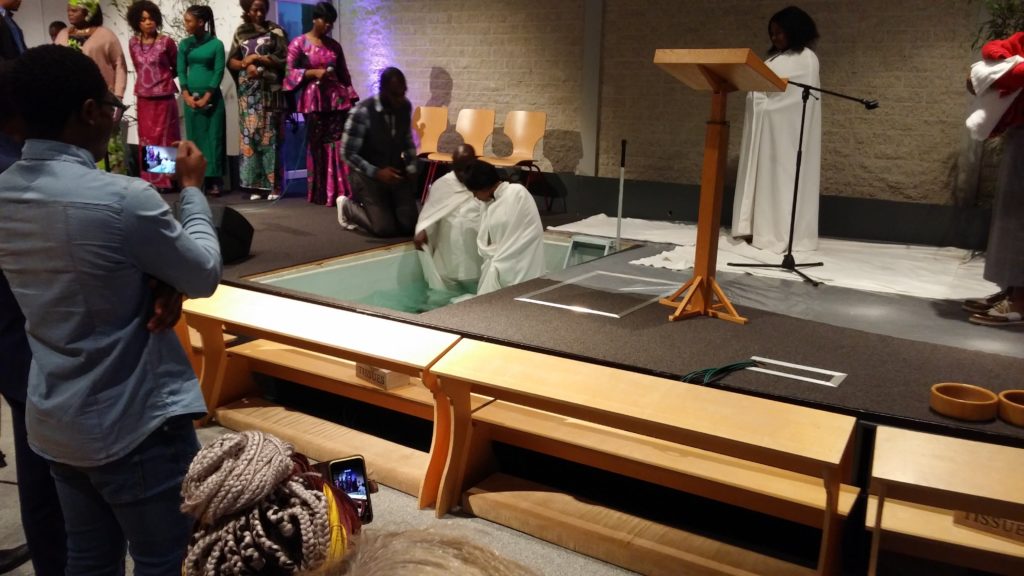 About 70 members from all over the Netherlands joined in the celebration, making joyful music and thanking God (watch the video below). After the service, the two newly-baptized women were congratulated with handclapping, flowers, music and shouts of joy. GCI's national pastor gave each of the women a Bible in Swahili, their native language.
On YouTube at https://youtu.be/QLPyxExodOI.