Choose God's Choice
You did not choose me, but I chose you (John 15:16 NIV).
If God has a will for us, does it threaten our human rights? Surely, we have free will. Theologians and philosophers have discussed these subjects endlessly.
God, of course, also has free will. He cuts to the chase in dealing with our dilemma about whether to choose him. He first chose us, before any of us were born! No one forced God to supply "his glorious grace, which he has given us freely in the One he loves" (Ephesians 1:6). It was entirely God's own choice.
God expressed his free will by sending his Son to die for us.
A "no brainer" is a phrase used to indicate an obvious choice – so obvious that we need not think about it for long. Our response to Christ's sacrifice may seem like a "no brainer", but it becomes a stumbling block for many. The desire to hold on to our own free will is so strong. We see accepting God's will for us as an assault on our freedom. But it isn't. God's choice is about making us free. It is about fulfilling our own unique human potential that he chose for us from the foundation of the world.
Choose God's choice for you.
Accept Jesus.
Prayer:
Great God, thank you that you chose me in Christ Jesus. Help me through the Holy Spirit to live every day in acceptance of your will.
In Jesus' name, Amen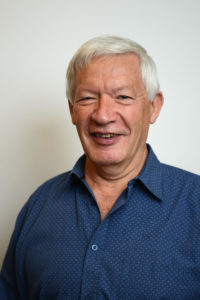 By James Henderson