"All by himself he stretches out the heavens and strides on the waves of the sea. He designed the Big Dipper and Orion, the Pleiades and Alpha Centauri. We'll never comprehend all the great things he does; his miracle-surprises can't be counted. Somehow, though he moves right in front of me, I don't see him; quietly but surely he's active, and I miss it."
Job 9:8-11 (MSG)
I don't know about you, but I feel that the world could do with some miracles right now. In fact, quite a few of them!
On a personal level, things happen in my life that make me stop in my tracks. Sometimes they're small and, at other times, they're not so small. It's often an unexpected moment of grace, a gift that I did not see coming. It may be a word of encouragement that God sends via someone else; a thought that brings peace into my troubled mind; a crisis suddenly and inexplicably averted; an opportunity that changes my perception.
I can see how God is involved in my life, and I am thankful for it. Not that we are delivered or rescued from all of life's trials, as Paul noted in 2 Corinthians 4:7-10 (NIV), "we have this treasure in jars of clay to show that this all-surpassing power is from God and not from us. We are hard pressed on every side, but not crushed; perplexed, but not in despair; persecuted, but not abandoned; struck down, but not destroyed."
I like Albert Einstein's statement, "There are only two ways to live your life. One is as though nothing is a miracle. The other is as though everything is a miracle."
Let's live the miracle.
Prayer
Father in Heaven, thank you for the miracle of life. I am humbled that you care for me. And I pray in Jesus' name.
Amen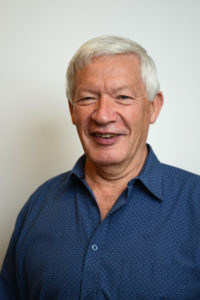 By James Henderson
Superintendent
Edinburgh, Scotland