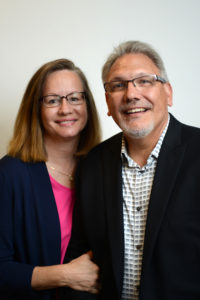 Dear GCI Friends and Family,
A significant Christian author and church leader is how I describe Dr. Gene Getz, a long-time friend of GCI. A few years back Gene hosted me for his annual men's retreat and ski outing in Beaver Creek, CO. He is a kind, welcoming man with loads of spiritual depth.
Gene wrote a book in 1995 called The Measure of a Healthy Church (updated in 2001 and 2007). He recently sent me a signed copy and it has stimulated more thoughts and ideas about our shared quest toward Healthy Church.
Throughout the book, Gene shows how spiritual growth must be the focus above monitoring numerical growth. He also points out, however, that spiritual growth and numeric growth are not mutually exclusive – it is recorded in Acts chapter 2 that about 3,000 were added to the church after Peter's compelling sermon about Jesus, the true Lord and Messiah.
Gene tells stories about several of the New Testament churches, and the one that intrigued me the most is the back story of Ephesus. Paul made this large Roman city of 300,000 people his base of operations for nearly three years. In Acts 19:9-10 we see that Paul met with people on a daily basis in the lecture hall of Tyrannus for a stretch of two years. Can you imagine what that lecture series was like?
An important factor in the growth of the Ephesian church that often gets missed is this raising up of other leaders. In Acts 19:6-7 Luke tells us that there were 12 men raised up and gifted in a similar way as the original apostles on the day of Pentecost. Recruiting, equipping and empowering other leaders matters.
The most encouraging and conforming section for me was chapter 4 – "A Divine Trilogy." Gene demonstrates how faith, hope and love are a trilogy that jump off the pages of the New Testament and form a comprehensive perspective for evaluating corporate Christian life. He cites a quote from C.K. Barrett, a British Bible scholar who says, "Faith, hope and love are the central, essential and indefectible elements in Christianity." Not only are these three qualities the true measure of the church, they are the best words in our English language to describe the person of Jesus. Jesus is faith, hope and love personified.
In GCI we encourage our members to manifest the spiritual virtues of faith, hope and love as Christ lives and shines in them. We have taken this a step further to design and structure our church ministries around this divine trilogy.
The faith avenue is about discipleship. As individual believers, are we growing in our walk with Jesus? Are we growing deeper as a community of Christian believers?
The hope avenue is about worship. Is Jesus being proclaimed in our church gatherings? Is corporate worship inspiring and are lives being transformed?
The love avenue is about engaging in our church neighborhood and witnessing to the love of Christ. Are we out there daily as we see demonstrated by Paul in Ephesus? Are relationships being built and cultivated so that witnessing naturally happens?
So, what have we learned from this thumbnail sketch from Dr. Getz?
Healthy churches preach Jesus and trust the Lord to add the numeric growth.
Healthy churches multiply leaders for the work of the church.
Healthy churches are centered around faith, hope and love (we can abbreviate this by saying healthy churches are centered in Jesus).
As President of GCI, my goal is to make the main things as plain as possible. I sincerely believe if we are attending to the basic principles outlined in this letter, we will see an abundance of spiritual and numeric growth in ways in which we have only dreamed.
A big thank you to my friend Dr. Gene Getz for his teaching and most of all for his loving support.
Growing Healthy Together!
Greg Williams