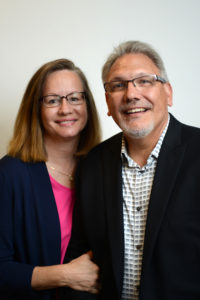 Dear GCI Family and Friends,
The year 2020 will be remembered as the year the world faced a pandemic that stopped much of the economy, sent people to "shelter in place" in their homes and churches revised the way they get together for worship. It will also be remembered for several natural disasters—fires, earthquakes, severe drought and volcanic eruptions. Some wonder if we've reached "the end of time"; others understand these cataclysmic events have always been with us. The Bible is transparent in letting us know that trials, persecution, plagues, famines and weather events are a part of our fallen world. Notice the words of Jesus:
And the rain fell, the floods came, and the winds blew and beat on that house, but it did not fall, because it had been founded on the rock. (Matthew 7:25 NRSV)
Over the years we have experienced many natural disasters with our extended family around the world. Some have asked what our GCI Disaster Relief fund is for and how we have used it. The purpose of this letter isn't to solicit donations, but to inform and to show our appreciation.
Since the inception of the Disaster Relief fund in 2005, over $800,000 has been distributed to provide relief to the GCI family from the effects of hurricanes, earthquakes, flooding, drought, and Ebola, just to name a few.
In just the last couple years, donations have helped the GCI family in the following disasters:
Hurricane Dorian – Bahamas
Taal Volcano – Philippines
Cyclone Idia – Mozambique
Flooding – Nepal
Hurricane Maria – Dominica
Hurricane Harvey – Houston, TX
Because many have given to this fund before a disaster has struck, we have been able to quickly send aid as soon as needs are made known. We want to thank the congregations who have contributed and allowed us to provide aid in times of need.
The Disaster Relief fund is never meant to cover all costs related to any emergency; rather, it is designed to provide help where we can, and perhaps where other help is not available. It is our practice to have those affected by natural disasters seek the help provided from government and other relief agencies because we do not have the capacity to cover the extent of long-term needs or complete rebuilding, in some instances. Your superintendent, national or regional leader can help lead you to resources available.
Being able to provide financial relief in the event of a natural disaster is just one of the ways that we live up to the word "international" in our denominational name Grace Communion International. It is a blessing to be a global family connected and able to display our compassion and love in times of disaster.
Again, a special thanks to all of the congregations that have contributed. You are much appreciated.
Keeping you informed,
Greg Williams
P.S. I want to be clear that the bulk of our offerings and donations are meant for the work of sharing the gospel through the life and ministries of our local churches. So, please understand that this letter is not meant as a solicitation for the Disaster Relief Fund.