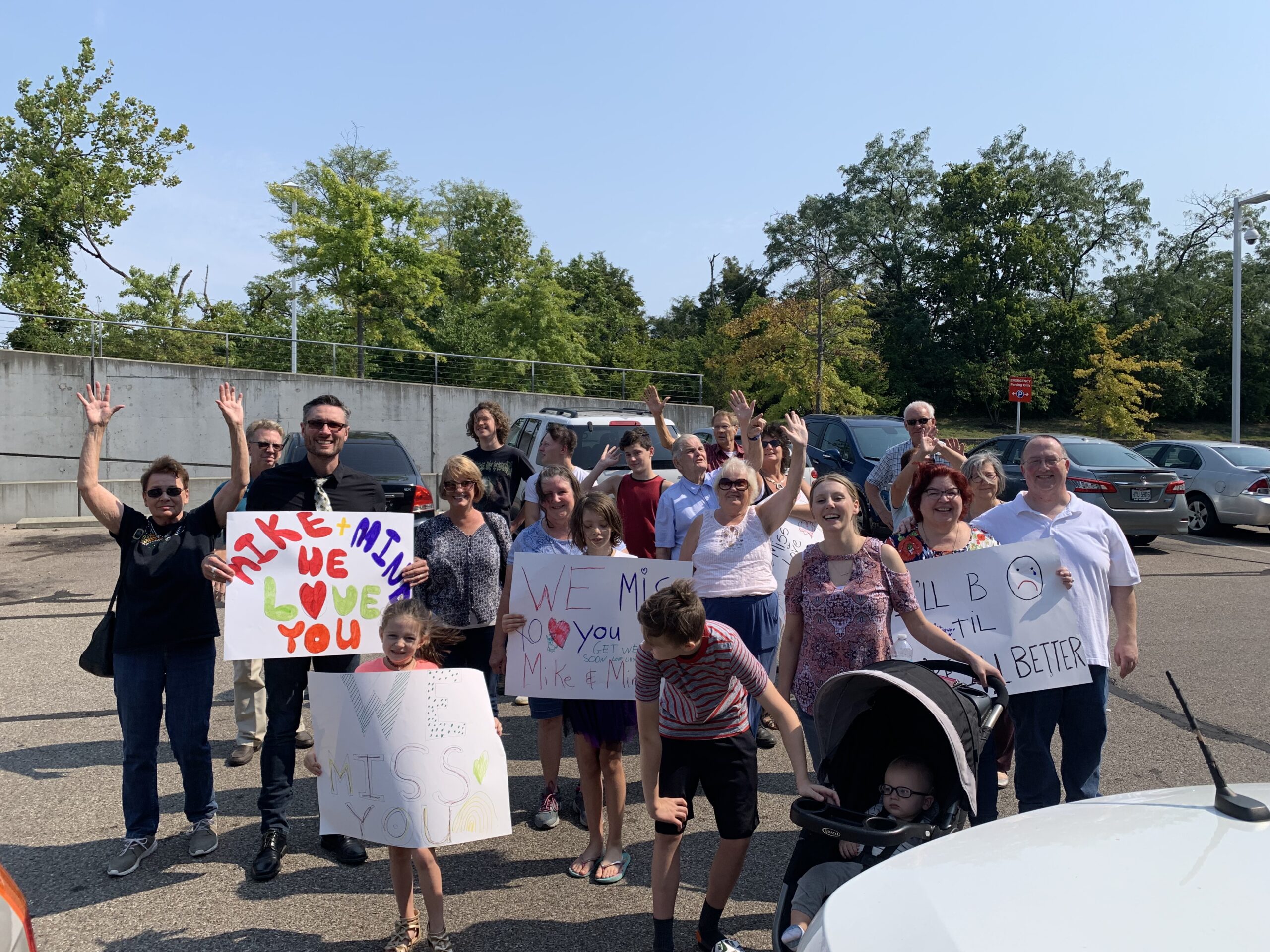 Pastor Rick Shallenberger asked me to share with you something that happened here in Cincinnati. Two of our members, Mike and Mindy Lockard, are in the hospital with Covid pneumonia. They have been there for a week and are not expected to be out anytime soon. They are both very ill.
Today after church, our Cincinnati West congregation made some poster boards and a small group of us traveled over to the hospital. The nurses marked the windows with blue paper so we would know which rooms they were in. We stood outside waving the poster boards, waving to our dear friends, blowing kisses, and praying for them. It was a beautiful moment. Mindy told us that the nurses were really touched by what they witnessed from Mike and Mindy's rooms. Mindy, still shining the light of Christ, told them about her church family and that the church is the one on the hill that overlooks the hospital.
We went to encourage Mike and Mindy, but God had more in mind. Today, the nurses at Mercy West Hospital witnessed the love of God. Oh, how I love the way God works!
In Christ,
Julie Frantz, Pastor Cincinnati East and West
---
Disclaimer: GCI congregations are following recommended CDC guidelines in their areas.