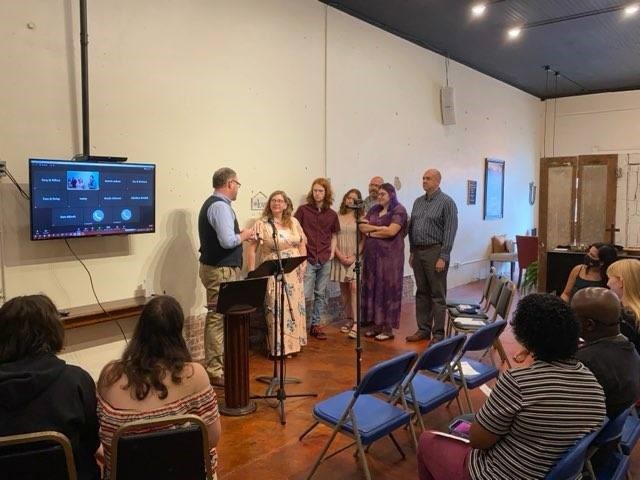 Elizabeth and I had the privilege of participating in the worship gathering at Grace Communion Tallapoosa (GA) on August 22 to ordain Rebecca Johnson as an elder. Rebecca serves on the church's pastoral team along with her husband Dara and the former pastor and faithful elder, Tom Mahan. Because Rebecca and Dara are dear friends (I once attended and served in a previous iteration of this congregation) it was particularly joyful to lead the ordination ceremony.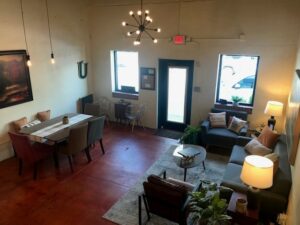 GC Tallapoosa has a good plan for engaging their downtown neighborhood. The Johnson's are well known in the community – it helps that they live in the one square mile around the church building. The Johnson's invested in a downtown building space (they call it The Union) where the church meets. They prayerfully hope it will become a center of community activity; they are starting to see traction in that regard. Let's pray for their efforts to join God's mission of love and grace to their community.
Rebecca, thank you for saying yes to God's calling to serve his church. We will be cheering you on in prayer!
I am grateful to be a part of a denomination that values women and their contributions as ordained leaders in the church!
In Joy,
Anthony Mullins
Regional Director, Southeast US