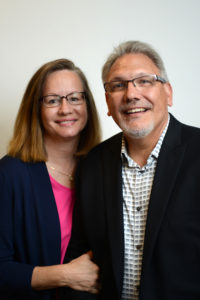 Dear GCI Family and Friends,
By now you have heard of how GCI seeks to better join Jesus in his ongoing ministry through the avenues of faith, hope and love. It is important for me to answer the question of "Why?" Why are we following this path? Why is faith, hope and love so profound for our church going forward?
In the middle of their varied disorders and factions, Paul reminds the church leaders and members at Corinth of the high value and absolute necessity of faith, hope and love. They are the greatest virtues that speak to who Jesus is and what he is about in his active ministry to humanity.
For now we see in a mirror indirectly, but then we will see face to face. Now I know in part, but then I will know fully, just as I have been fully known. And now these three remain: faith, hope and love. But the greatest of these is love. (1 Corinthians 13:12-13)
Chapter 13 of 1 Corinthians is the capstone to important teaching concerning spiritual gifts and godly living (chapters 12-14). Paul articulated the diversity of gifts available to believers as the Spirit orchestrates and then the necessity of maintaining unity among themselves under the virtues of faith, hope and love. The successful use of spiritual gifts by and among believers must be undergirded by faith, hope and love.
So, is faith, hope and love an isolated topic trapped in 1 Corinthians 13? Faith, hope, and love are indeed prominent in the Scriptures. Let's look at a few examples.
We heard about your faith in Christ Jesus and the love that you have for all the saints. Your faith and love have arisen from the hope laid up for you in heaven, which you have heard about in the message of truth, the gospel that has come to you. (Colossians 1: 4-6)
In this passage, we see that hope has a vital connection with faith and love. All three work together to provide "a confident hope" for the believer which not only assures of a heavenly, eternal future, but empowers the believer to live a godly life here and now.
Here, Paul picks up with the "Big Three" as he tells the church:
We must stay sober by putting on the breastplate of faith and love and as a helmet our hope for salvation. (1 Thessalonians 5:8-10)
For God did not create us for wrath and condemnation, but for receiving salvation and love through our Lord Jesus Christ. He died for us, whether we are alert or asleep, we will come to life together with him.
Faith and hope appear together at the opening of the "Hall of Fame" faith chapter in Hebrews 11. This chapter speaks to a wide range of people in a wide range of circumstances, and it shows how through Jesus the believer can live a settled life in an unsettled situation. And how living in a threatening, chaotic world there can be an active, and confident faith in God and the believer can live a life of assured hope. For all "Pilgrims" to come to this end is what Jesus and his church is working toward.
The concepts of faith, hope and love cannot be separated from who Jesus is. It is his faith that fills my unbelief; it is his hope that covers my doubts; and his love that cancels my fear. And he is this Savior of perfect faith, perfect hope, and perfect love for all people.
Faith, hope and love are the three great permanent Christian graces, as opposed to the lesser temporary gifts of prophecy, miracles and tongues spoken of in 1 Corinthians. These three "remain" and will be our continued framework for ministry in GCI.
In Jesus' perfect faith, hope, and love,
Greg Williams