Grace Communion Cleveland (Cleveland, Ohio) hosted their 18th Annual LiLY (Living Life for You) Women's Conference on April 22-24, 2022, at Embassy Suites in Beachwood, Ohio. Eighty-one women registered to participate in our conference, "Faith in Action," highlighting the theme scripture:
And we know that in all things God works for the good of those who love him, who have been called according to his purpose. (Romans 8:28).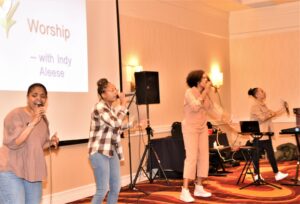 The weekend began with a praise and worship session Friday evening. Saturday, our first speaker Dr. Kim Carter, led "Igniting Your Faith." We were reminded to look for the "And" in scripture and remember we are enough. We walked away with the words "Read, Heed, Study, Work" to put our faith in action.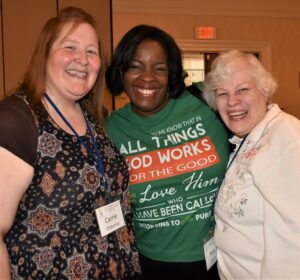 Pastor Carrie Osborne (Voice of Hope Church of God—Grace Communion Chillicothe, Ohio) presided over session two, "Your Heart God's Home." She shared how we know we do not have to be perfect, but we can still struggle with perfectionism. Another highlight was learning how creating boundaries allows us to love others and ourselves simultaneously.
Dr. Carter returned in the afternoon with "Executing Your Faith in Action Plan," where we learned the need to be in the correct posture to move forward in faith, not lose precious time, and how God is really in charge of us. We learned not just to tell God about our problems but instead to take the time to inform our problems about our God.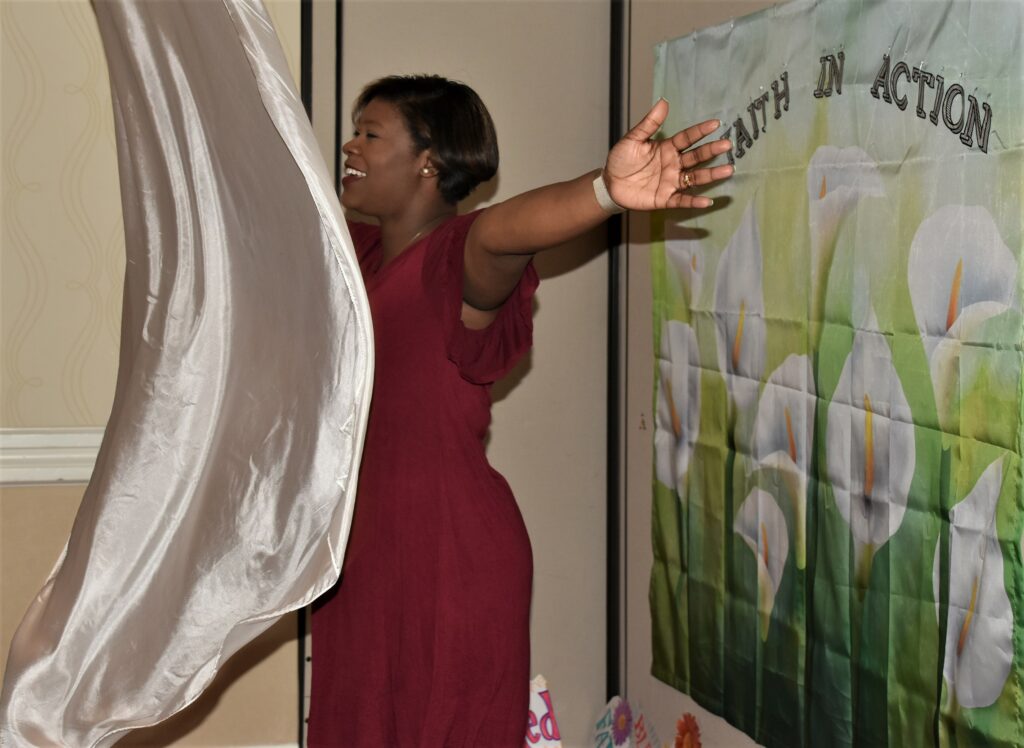 Pastor Tamar Gray (Grace Communion Cleveland, Ohio) was the MC for the weekend and led the last session-church service on Sunday. The sermon was titled "Beyond the Shadow of a Doubt." Before leaving, we were reminded to drop our doubts and put our faith in Jesus.
We are looking forward to April 2023. Stay tuned!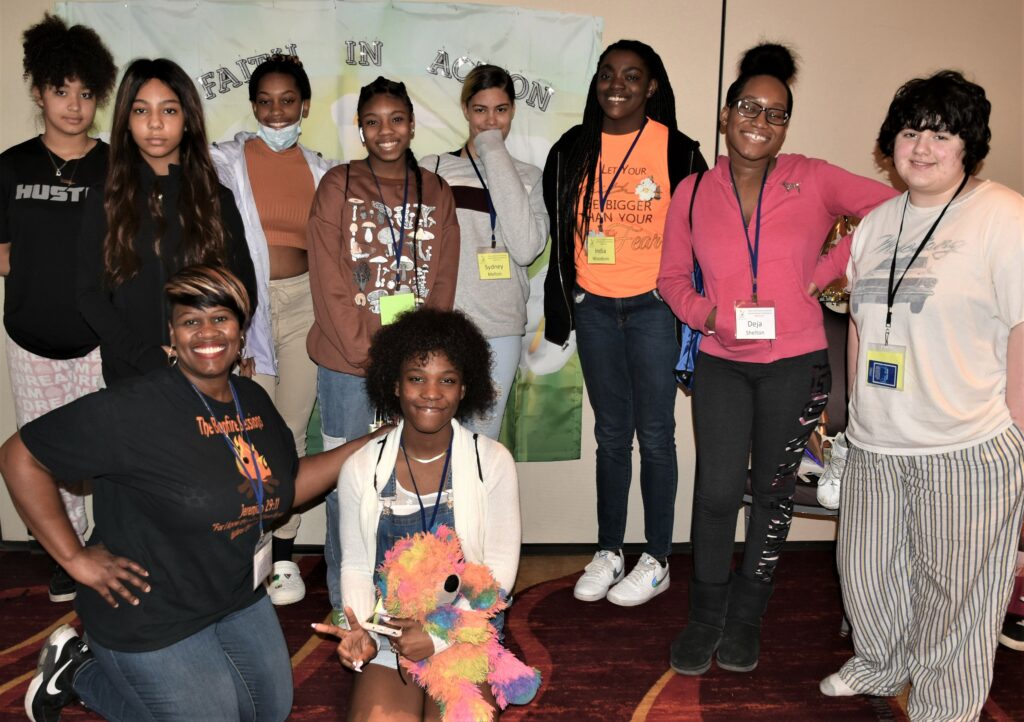 By Rosa Hulse
Women's Ministry Leader