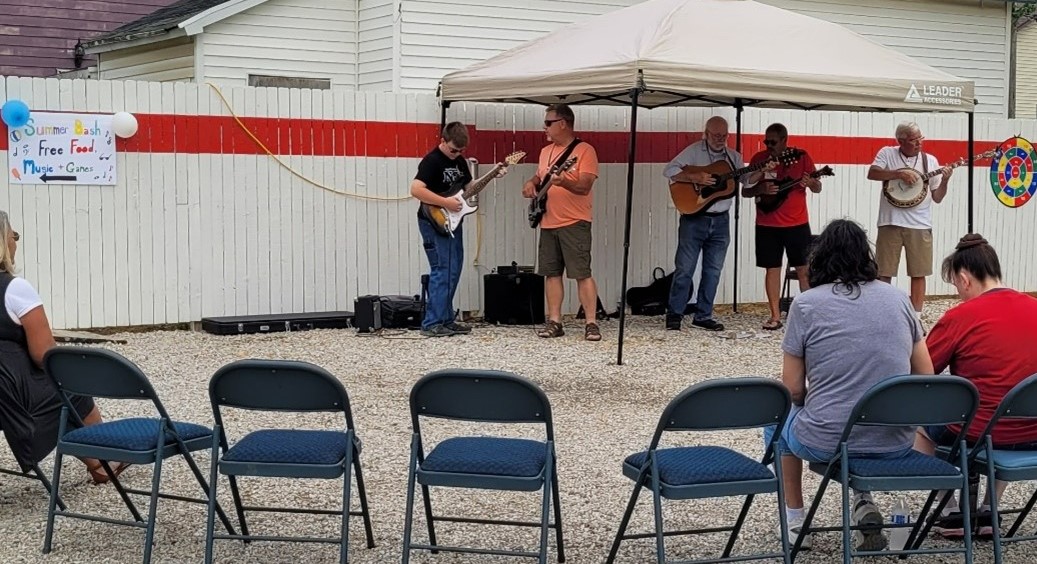 On July 16, Heart of the Cross Church (HOTC) in Marion, Ohio, was blessed to be able to invite our community members and engagement partners to join us at our parking lot for the Summer Bash. Members of HOTC shared their gifts by cooking hotdogs, handing out water, performing music, and playing games with the children.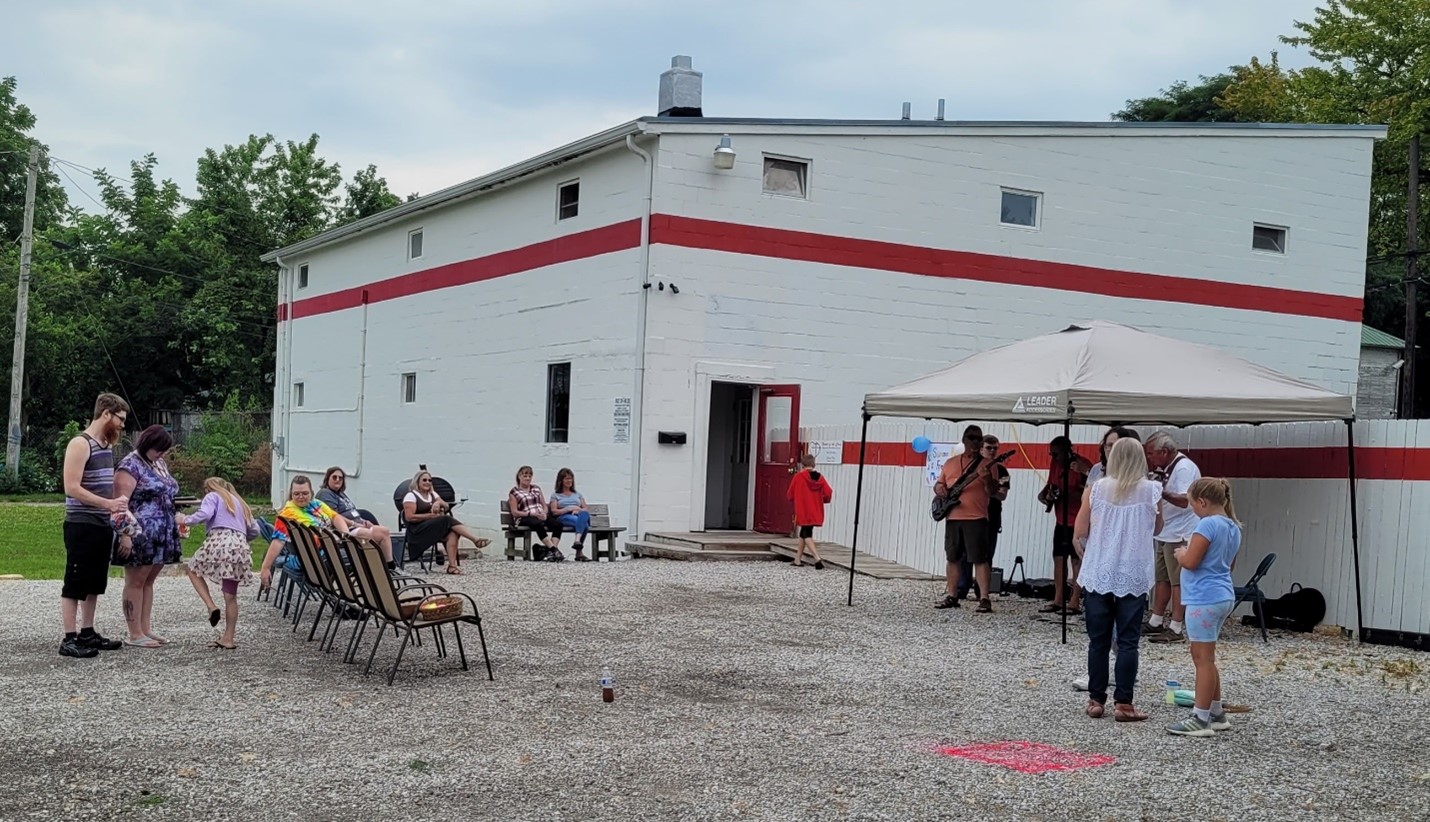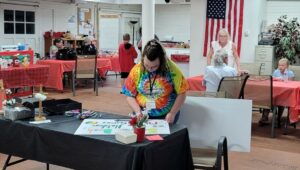 Our thirty-seven guests included staff and clients from the Turning Point Domestic Violence Shelter, neighborhood children, and members of the Newgrass Station Band. The Band provided music at no cost to the congregation and was led by HOTC Assistant Pastor George Breece, who is the lead singer and acoustic guitarist. A youth member of HOTC, Kaleb Marquis, was invited to play with the band as a stand-in guitarist during each of their sets.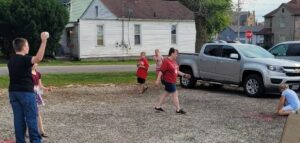 Assistant Pastor Sharon Marquis led the children's games. All leftover hotdogs were donated to the domestic violence shelter at the conclusion of the event. During the two-hour event, our 12-member congregation shared a joy-filled experience with new friends and further built partnership in the community as Jesus led us outside our walls.
By David Marquis, Pastor