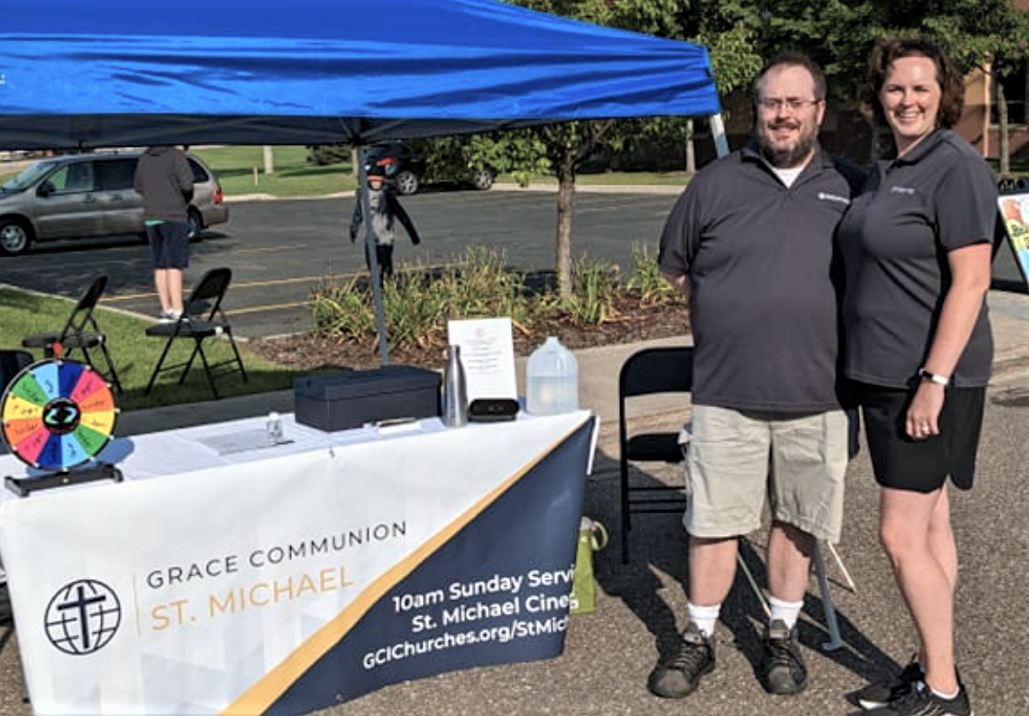 One year ago, our congregation began meeting in St. Michael, MN. Formerly, we were located in Champlin and felt that Jesus was calling us to a new location to join with him in the ministry and work that he is already doing in the St. Michael community. We rent a banquet hall in the St. Michael movie theater. Unless you go to a Sunday movie or do a Google search specifically looking for us, you wouldn't know we exist.
We were hoping to change that by introducing ourselves more broadly to the greater community by participating in the community's Family & Youth City Connection (FYCC) street fair on September 10. This is a fundraising opportunity for the FYCC where businesses and organizations set up booths along the street and offer some activities or prizes for kids. The community comes out and can learn about the different businesses and organizations who paid to participate.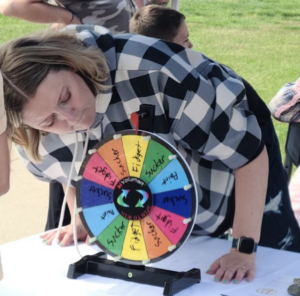 At our booth, we had a spinner wheel where kids had the possibility of winning a sucker, a fidget spinner, or the grand prize – a miniature oil paint painting set with a back-boarded canvas. We also had a face painting station for the kids.
For adults, we gave the opportunity to enter their names into a drawing to win one of two gift cards to the movie theater where we meet or one gift card to each of the two nearby gas stations. While the kids were participating in the activities and adults were entering the drawing, we talked a little about who we were and passed out flyers about our congregation.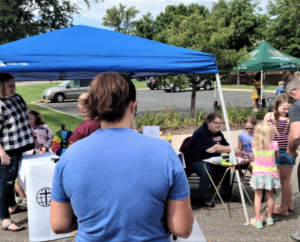 God blessed us with a breathtakingly beautiful day. I would appreciate prayers for the seeds that were sown at this event. If there is anyone that stopped by who could be helped by participating in our congregation, pray that God would work in their lives to help them be comfortable to take the steps to visit us.
By Jon Arnold