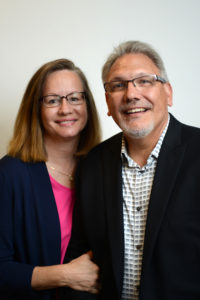 Dear GCI Family and Friends,
Can you recall a time when you were inspired by hearing the truth of the gospel? I mean really moved to the point of conviction. Several years ago, at an intern gathering, we were honored by a guest speaker named Zac. Zac has spent his entire life facing barriers and obstacles. Zac has cerebral palsy.
The day Zac addressed the interns, he delivered a stirring message. He began by reading the apostle Paul's greeting to the church at Rome:
To all God's beloved in Rome, who are called to be saints: Grace to you and peace from God our Father and the Lord Jesus Christ. (Romans 1:7 NRSV)
Zac pointed out that this encouraging letter was not to a select few, but for "all." The meaning of beloved is quite simple and yet profound – a person that God dearly loves. Zac went on to explain that if the Father, Son, and Spirit have a passionate love for you, then be loved. Receive and accept that love. Walk in that love every moment of every day. Bask in that love and delight in the joy and confidence that God's love imparts. The gospel was made plain that day.
Zac was more than a messenger of this good news; as they say in the business world, he is also a client. The overwhelming, life-changing love of the triune God transformed Zac. This same love can transform you and me as well.
Zac's walk may be affected by a motor disability, but his walk with the Lord is with an ease of grace, a smile of joy, and a confidence that cannot be shaken. He is a wise and gifted proclaimer of the gospel. Spending time with a saint like Zac reinvigorates our belief in Jesus. We are assured anew that Jesus' grace is real, and his peace is available to us.
I am keeping this letter short and simple because I want you, the reader, to linger for a few minutes. Focus on the truth that you are a person whom God dearly loves. What does this mean for the rest of your day? The rest of your life?
Be Loved,
Greg