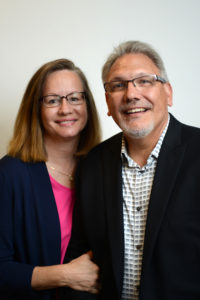 Dear GCI Friends and Family,
Ordinary Time is the period following Pentecost and takes us up to Christ the King Sunday on the worship calendar. It is the season to be attentive to the call of discipleship and disciple making. Ordinary Time connects nicely with our 2023 theme, Faith, Hope, and Love in Action.
During this time, we focus more on what we are called to do and what we are called to be, as we participate with Christ. So, what will Faith, Hope, and Love in Action look like at our local congregational level in 2023?
Ordinary Time is a period of nearly six months. In the US, it occurs during the summer and early autumn and includes the months when most children are on their school break. Allow me to point out an opportunity for us to reach out to youth and families. Ordinary Time is prime time for neighborhood youth camps. Unfortunately, the Covid pandemic kept us sidelined from these opportunities, but now we can rejoin this wonderful expression of how we share Christ's love.
In my background with Youth for Christ and GCI's Generations Ministries, I spent multiple summers at youth camps around the country and around the world. I experienced the beauty of how adults can share their time, skills, and faith in interaction with young people. Past research indicates that if a young person comes to a relationship with Jesus by age 13, it is likely they will remain a faithful follower for life. I came to believe this as truth.
Read More