Dear Brothers and Sisters in Christ,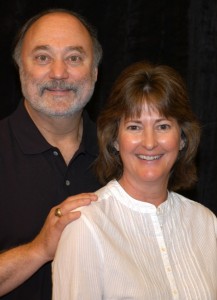 As I get older, I become more concerned about health issues. I am, thankfully, in good health, but I know that the years are starting to take their toll. So I am confused, and often amused, by the sometimes conflicting advice offered by the professionals. For example, they once warned us that coffee was bad for our health. However, further research showed that, if used in moderation, it actually aided our health in many ways, including preventing cancer. The same kind of conflicting advice has been offered concerning chocolate and alcohol.
It's all rather frustrating isn't it? While some dietitians point out that the Japanese eat small quantities of fat and suffer fewer heart attacks than the British or Americans, others point out that the French eat large quantities but suffer fewer heart attacks than the British or Americans. While some dietitians point out that the Japanese drink small quantities of red wine and suffer fewer heart attacks than the British or Americans, others point out that the Italians drink large quantities of red wine and suffer fewer heart attacks than the British or Americans. Though the Germans drink copious amounts of beer and eat large amounts of fat (including sausages), we are told that they experience fewer heart attacks than the British or Americans.
What then are we to believe? Presumably, that we can eat and drink whatever we like, and that it is speaking English that gives us heart attacks!
Of course, I am being facetious (although some of my friends who have tried to learn English might agree!). But seriously, I was surprised to read that every 68 seconds, another American citizen is diagnosed with Alzheimer's disease. And unless more effective treatment is found, in the next 35 years it will increase to a new case every 33 seconds as the percentage of older people in the population rises. In the U.S., Alzheimer's disease already is the sixth leading cause of death. And it is a cruel disease. Not being able to recognize or interact with loved ones is not how we want to spend the last years of life.
Personally, I take comfort in knowing that there is more to a human creature than meets the eye, or enters the medical records. As Karl Barth once said, we are "an embodied soul and an en-souled body." While we have physical limits in time and space, we also know that God has breathed something into humanity that transcends those physical limitations.
Old age may creep up on us, but it does not take God by surprise as we are reminded in Ecclesiastes 12:1-5 (The Message Bible):
In old age, your body no longer serves you so well. Muscles slacken, grip weakens, joints stiffen. The shades are pulled down on the world. You can't come and go at will. Things grind to a halt. The hum of the household fades away. You are wakened now by bird-song. Hikes to the mountains are a thing of the past. Even a stroll down the road has its terrors. Your hair turns apple-blossom white, Adorning a fragile and impotent matchstick body. Yes, you're well on your way to eternal rest, While your friends make plans for your funeral.
I don't want to be morbid, but it is important to face our mortality. Death is a transition, in which there is continuity and discontinuity. Death begins the transition from mortal to immortal, in which we become new creatures through a regeneration and re-arrangement of body and soul. This is the destiny of all humans, even though we can't grasp it fully now. The apostle Paul speaks of our being given "spirit bodies" (1 Corinthians 15:42-45). We see something of this in Jesus' post-resurrection appearances and at his ascension. But the time is coming when we will see and experience it firsthand.
As we age, or see a loved one fade away, it is easy to become preoccupied with the challenges of physical existence. Our body's mortal mechanism may not work right, or even break down completely, as with Alzheimer's. We may come to the point where we forget who we are. But we must not confuse who we are with how we appear in our mortal bodies and what we can or cannot communicate through them. God never forgets who we are! In his ascension, Jesus has glorified and taken up our humanity with him. And by the Holy Spirit, we will one day fully receive from him our glorified humanity. And then it will be seen who we really are – God's own children sharing in his own Son's glorious sonship (Romans 8:14-17; 1 Corinthians 13:12; 1 John 3:2).
Many of us face the challenges of growing older. As we do, let's be reminded of the encouraging words of the apostle Paul in 2 Corinthians 4:16-18 (The Message Bible):
Even though on the outside it often looks like things are falling apart on us, on the inside, where God is making new life, not a day goes by without his unfolding grace. These hard times are small potatoes compared to the coming good times, the lavish celebration prepared for us. There's far more here than meets the eye. The things we see now are here today, gone tomorrow. But the things we can't see now will last forever.
With love, in Christ's service,
Joseph Tkach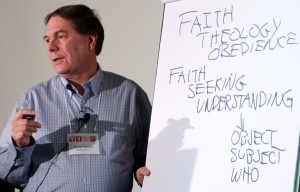 P.S. Please help me welcome Gary Deddo to full-time GCI employment as Special Assistant to the President. Gary has been working part-time for us over the last several months. You can read about Gary and his wife Cathy in the GCI Weekly Update post at https://update.gci.org/2012/01/gary-and-cathy-deddo/.
Also, I'm pleased to note that our online videos (including several with Gary) often receive positive feedback. For example, note the Kerry's Loft post at http://kerrysloft.com/trinitarian-theology/. This blog is written by Kerry Magruder, a curator in the Oklahoma University library system.