Dear Brothers and Sisters in Christ,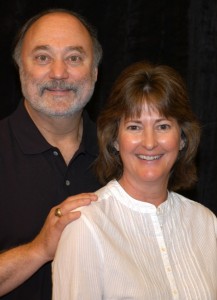 Last Monday the United States celebrated Memorial Day. Formerly known as Decoration Day, this holiday originated after the American Civil War to commemorate the fallen soldiers of the Union Army. Since then, Memorial Day has been expanded to honor all who have served in the U.S. military to preserve our freedom and way of life. Many countries have similar celebrations. They are sobering reminders that human history has been a long and continuing story of war and conflict.
Though many view Memorial Day as no more than an unofficial celebration of the beginning of summer, veterans take it seriously. They form up on parade once more and remember their fallen comrades in commemorative services and ceremonies. Memorial Day is a poignant reminder of a time in their lives when they were called on to serve in an extraordinary way.
Many of these veterans are elderly men and women now. The uniforms are faded and the marching no longer has the crisp precision of former times. But they hold their heads high and wear their rows of medals with pride. Others are younger, but their experiences have made them old before their time. And there are those in wheelchairs, or who hobble along on crutches – their bodies, and perhaps their minds, still showing the scars of war.
Veterans have told me that war is a bittersweet experience. There are many moments of trauma, fear and uncertainty. But the experience of combat also forges some strong relationships that last long after the fighting stops. War has a way of bringing out the best and the worst in us.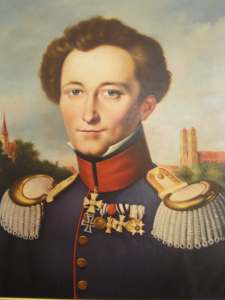 There is a greater irony in this. The wars that cause people to band together in new relationships are a result of the breakdown of relationships. Carl Philipp Gottfried von Clausewitz who died in November 1831 was a Prussian soldier and German military theorist who made a deep study of the moral, psychological and political aspects of war. He wrote a careful, systematic, philosophical examination of war in all its aspects. The result was his principal work entitled On War, which was not completely finished by the time of his death.
Clausewitz is often remembered for his shrewd observation that "War is…the continuation of politics by other means." To put it another way, war is the tragic outcome of the breakdown of relationships.
The first chapters of Genesis tell us how, at the beginning of human history, the relationship between God and humanity was fractured. That broken relationship spawned even more broken relationships between humankind. It does not take much for nations and tribes to find an excuse to start a war. In 1969, two Central American nations actually went to war over the result of a soccer match. And in the 18th century, Britain and Spain fought each other because a Spanish sea captain cut off the ear of his British counterpart. The epistle of James tells us where this madness originates:
Where do you think all these appalling wars and quarrels come from? Do you think they just happen? Think again. They come about because you want your own way, and fight for it deep inside yourselves. You lust for what you don't have and are willing to kill to get it. You want what isn't yours and will risk violence to get your hands on it. You wouldn't think of just asking God for it, would you? And why not? Because you know you'd be asking for what you have no right to. You're spoiled children, each wanting your own way (James 4:1-3 The Message Bible).
The grim history of war demonstrates that humanity cannot reconcile disputes without resorting to the "continuation of politics by other means." How then, can reconciliation be accomplished?
It required God's own intervention to bring about reconciliation, and that is exactly what he did in sending Jesus. Jesus came among us as the ultimate freedom fighter of all space and time. Jesus gets at the root causes of sin and death. He conquers all evil that destroys life and establishes justice, making everything right. He brings permanent solutions of sustained forgiveness, eternal reconciliation and healed relationships.
This is something to remember when we honor the men and women who have given so much in the cause of freedom. We can appreciate their heroism and sacrifice that war has demanded of them. But as we honor them, those who have fully experienced its horrors do not ask us to glorify war. They, of all people, appreciate Isaiah's prophecy of a world at peace:
He will judge between the nations, and will settle disputes for many peoples. They will beat their swords into plowshares and their spears into pruning hooks. Nation will not take up sword against nation, nor will they train for war anymore (Isaiah 2:4).
Though the fullness of this vision unfolds at Jesus' return, in knowing Jesus and having him live in us, we experience that world now. As followers of Jesus, we share in our Lord's ministry of reconciliation (2 Corinthians 5:18), and that, to paraphrase von Clausewitz, is the resolution of conflict by other means.
With love, in Christ's service,
Joseph Tkach