50th anniversary celebrations
2012 is the 50th anniversary of Grace Communion International in the Philippines. Plans have been underway since last year to celebrate this "jubilee year" in events held throughout the year. Happy 50th anniversary GCI Philippines!
Leadership conference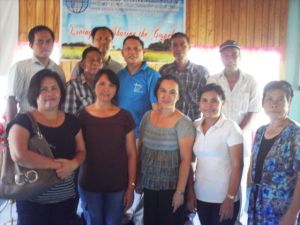 Jerome Manriquez, area superintendent for Mindanao, recently visited Zamboanga to conduct a conference with about 15 area pastoral leaders Topics addressed included Trinitarian theology, church management and finances, and the roles of pastors, pastoral teams, leaders and members.