GCI in Ghana, which has about 700 members, is conducting a year-long celebration of its 40th anniversary. The celebration includes the recently held launch celebration and an upcoming youth camp.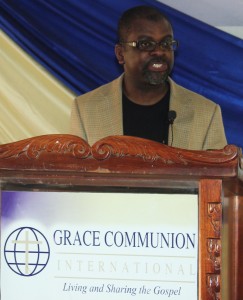 At the launch celebration, hundreds of members thanked God, sang and danced to gospel songs. Gabriel Ojih, associate pastor of GCI's Dallas North, USA congregation and former GCI leader in Ghana, was the featured speaker. He exhorted those present to depend on the Holy Spirit to lead them., and urged the represented congregations to be submissive to the Word of God and to patiently seek God's grace. According to Gabriel, the church should grow in love and share that love with society through charity and unity.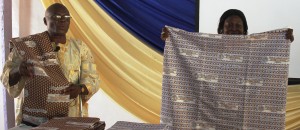 Unveiling the official cloth for the anniversary, Pastor Solomon Ayitey, a founding member of GCI in Ghana, noted that the cloth signifies the unity and bond within the church. He urged members to stay united in seeking to emulate the life of Christ.
In an interview with a local newspaper, Pastor Emmanuel Okai spoke about the two schools that GCI operates in Kutunse and Atwima-Koforidua.