Here is a recent update on Arnold Clauson from his daughter Rachelle who is helping with his care at his home in Texas.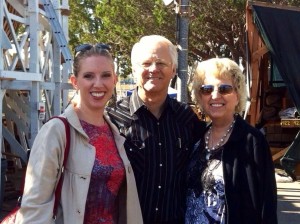 Dad had a difficult time this weekend, then yesterday [April 21] he seemed to decline even more.
We had arranged yesterday for him to receive hospice care. For now they are coming in 20-30 minutes each day. However, Dad's symptoms were changing so fast last night that we asked them to return. They gave him oxygen to help increase his blood oxygen levels.
This morning [April 22], Dad was able to eat and was strong enough to travel for dialysis. His blood pressure drops at times, so we're keeping a close eye on that.
Continued prayer for Dad's healing and comfort is much needed and appreciated. Please also pray for Mom [Trish] and for me—we often get exhausted caring for Dad. We love you all—blessings and health to you and your loved ones.
Cards may be sent to:
Arnold and Trish Clauson 109 Melrose Circle Denison, Texas 75020