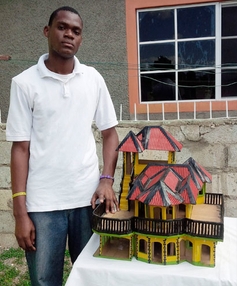 Ranaeil Thompson (pictured at right) is a member of GCI's church in Kingston, Jamaica. He is a youth group leader and member of the praise team.
Recently Ranaeil's story was featured in a local newspaper. The article highlighted Ranaeil's aspirations to become an architect.
Also recently, the church awarded Ranaeil the first-ever Edalere Scholarship to help cover his high school expenses. The scholarship was set up as a tribute to the late Lateef Edalere who pastored the Kingston congregation for many years.