Dear Brothers and Sisters in Christ,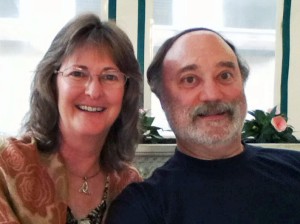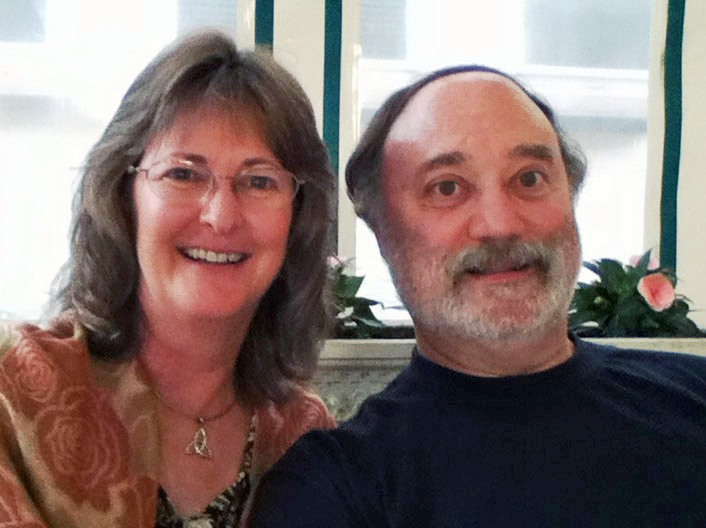 One of my thrills as a young father was going home from work when our children were young. I would arrive home from the office and there they were, eager and ready to run up and throw their arms around me. It was the highlight of the day and a picture that cannot be erased from my mind. I can't help but speculate that it will be something like this when we first experience the fullness of God's kingdom.
Father's Days were even better! Tammy must have tutored the children to give me extra expressions of love and appreciation. I can say without a doubt, the best Father's Day gifts I've ever received were hugs and kisses from my two children. And even though the kids are much older now, I still love it when they hug me, especially when the embrace is spontaneous and seems to serve no other purpose than to let me know that I'm loved and appreciated. This too, I believe, is a picture of what we will experience when we see our Father for the first time and we spontaneously run into his arms to share our love and appreciation to him.
I sometimes wonder, though, if we will have some laughs with God about things we've said, or the way we interpreted things he says to us. If your children are now adults, they likely have a good measure of fun reminding you of some of the things you said as they were growing up. When Stephanie is about to get into her car and drive off, I always say, "Be very careful, drive defensively. She has often said in reply, "Oh Dad, thanks for that reminder, I was going to try to average 120 mph." It appears that sarcasm does get passed through the DNA. My son enjoys one of the proverbial statements my grandfather said to my father who then said to me, so I could not fail to pay it forward: "Remember, nothing good happens past midnight—it is better to be safe, sleeping in your bed."
For a bit of humor, I thought I'd share some things some kids wish their parents would say:
Here, take my wallet and GO CRAZY shopping.
No son of mine is going to live under this roof without an earring. Now quit complaining and let's go to the mall.
Your mother and I are going away for the weekend … you might want to consider throwing a party.
Whaddya wanna go and get a job for? I make plenty of money for you to spend.
Let's watch a really emotional chick flick tonight.
When I was growing up, we had it so easy!
Can you turn up that music?
That skirt's a little on the long side, don't you think?
Don't bother to hang up your clothes, they're gonna get wrinkled anyway.
I understand why you let your car run out of gas. You have a lot on your mind.
A date with a boy? Here, take 50 bucks to make it extra-romantic.
You need more lipstick.
We try our best to raise our children the best we can, but we know we are far from perfect parents. That's why when our children love and appreciate us on Father's Day, it warms our heart. We often focus on our weaknesses and mistakes and can list all kinds of things we wish we'd said or done, or wish we hadn't said or done. We are surprised when the kids don't seem to be as focused on those things; rather they focus on the relationship we have and the good memories of their childhood.
I'll never be a perfect parent, and neither will you. But thank God we have a good example to follow. And I mean that. Thank God because he is the perfect Father. We take great comfort in knowing that truth. And he's not just perfect; he's infinitely perfect.
Even the love we have for our children comes from God. John says, "Dear friends, let us love one another, for love comes from God. Everyone who loves has been born of God and knows God. Whoever does not love does not know God, because God is love… This is love: not that we loved God, but that he loved us and sent his Son as an atoning sacrifice for our sins. Dear friends, since God so loved us, we also ought to love one another… We love because he first loved us" (1 John 4:7-8, 10-11, 19).
I thank God for the ability and the blessing of loving my children. But even more, I'm grateful beyond words that he loves my children even more than I do. And in the end, I'm counting on that far more than my own parenting. I pray as we know God's love more and more, may all of us who are fathers or father figures continue to learn even more how to love our children as our heavenly Father loves us as his dearly beloved children.
Happy Father's Day,